LG has unveiled war on Galaxy Note II particularly by launch Optimus G Pro earlier today. This smartphone will be the front runner for the best of MWC 2013 this year at Barcelona. Flaunting the industries best specifications which easily beats its competitor's models, Optimus G Pro will be out and available within few weeks worldwide. With so many carrier opting for name change to their device when it available on their network. Optimus Pro will include all the special made LG apps like QSlide multi tasking, QuickMemo, Live Zooming.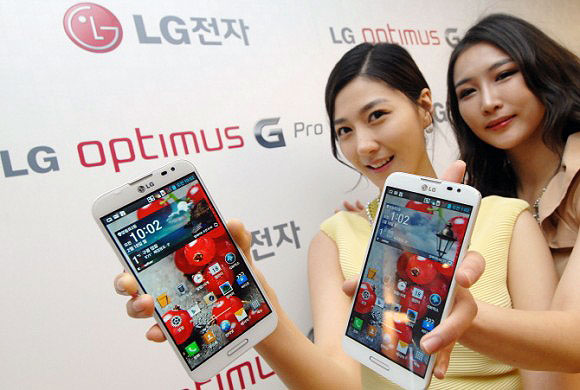 Here we list down, how and when you can expect LG Optimus G Pro to be available in your country. We have also listed the price as well for whichever countries available.
In Japan
LG Optimus G Pro is available for purchase since a long time in Japan via NTT Docomo.
In South Korea
In South Korea, Optimus G Pro will be available for purchase via KDDI, LG U+ and SK Telecom. In South Korea within 40 days Optimus G Pro has achieved half-a-million device sales record.
In United States
Soon top four telecom operators namely Sprint, Verizon, T-Mobiles & AT&T will come up with this smartphone launch. LG America is holding an event for May 1 launch of Optimus G Pro along with G2 smartphone as well.
In India
The India launch of G Pro will be delayed atleast by six months from now. You can expect its availability by June 2013.
In United Kingdom
In UK it will be launched in second quarter of 2013.
In Australia, South Africa, Brazil, Mexico it will be launched in Q2, 2013 although no dates have been correctly said.