LG Electronics has officially announced UX 4.0 which is the upcoming version of Android interface on the upcoming LG G4 smartphone.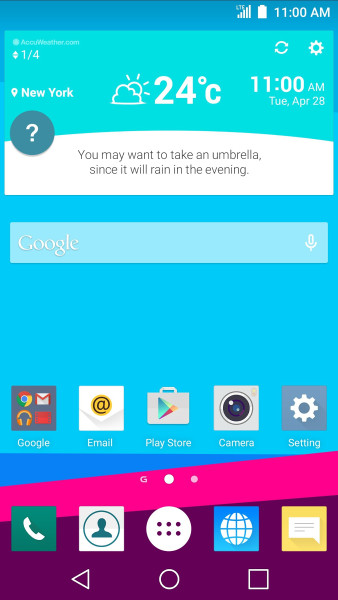 The LG UX 4.0 is believed to much more of customization to host of new features included in it. Camera on LG G4 with UX 4.0 will be in three different modes – Simple, Manual and Basic. The Simple mode gives you point and shoot while the manual mode will have full control over the camera settings.
Now coming to specifications of LG G4 smartphone, it will be comprising of 5.5 inch QHD screen and powered with Snapdragon 808 processor coupled with 3 Gigs of RAM, 16 mega pixel camera with 2K resolution and 8 MP front facing camera. It will be definitely running on Android 5.0 Lollipop or might be the latest Android 5.1.