Here we have compiled the list of 3D Touch Compatible apps for iPhone 6S and iPhone 6S Plus, the early adopters.
We all know that Apple has replaced multi-touch with 3D Touch and it's definitely a game changer. The 3D Touch was offered as dedicated APIs for third-party app developers and we are happy to see more than 30+ apps adopting this latest technology which changes the way we interact with devices. It's currently available to iPhone 6S and iPhone 6S Plus only.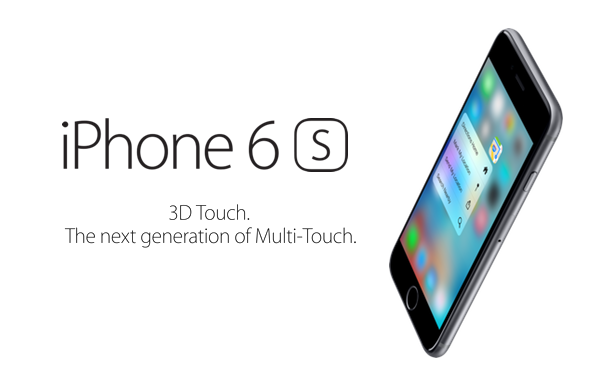 Here is the list of apps on App Store which already have been updated to support 3D Touch.
AG Drive
Apple Store
Bumpn
CARROT Weather
Camera+
Camera+ Free
CityMapper
Colloquy
Documents 5
Endless Alphabet
ETA
Evil Apples
Genius Scan
Hipstamatic
Instagram
Launch Center Pro
Magic Piano
OmniFocus 2
OmniOutliner
OmniGraffle
OmniPlan
OpenTable
Parcel
Pinterest
PDF Expert
Spark
Scanner Pro
Shazam
Sky Guide
The Night Sky
Things
WeChat
Workflow
Travelex
What's 3D Touch
Considering the pressure sensitivity that you apply on iPhone 6S, 6S Plus display you can open different functions. Using it for the first timer will definitely take some time to adopt to it but once you get used to it, you will not like working on any other phones.
The list of app with 3D Touch will definitely grown in coming days.