Along with the iOS 8.1.3 software rollout to iPhone, iPad and iPod Touch, Apple also released Yosemite 10.10.2 software update to Mac OS X, the Apple's computer operating system. In Apple terminology this is called as the Combo update.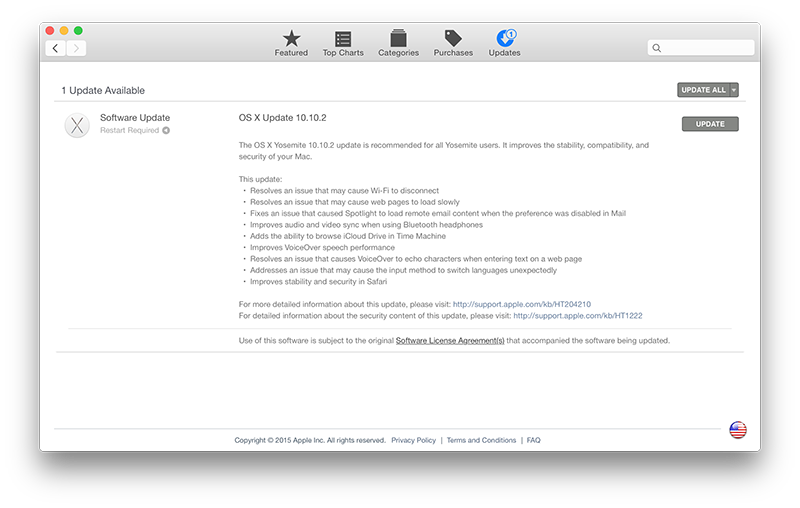 Yosemite 10.10.2 Update
The Mac OS X Yosemite 10.10.2 update is primarily a bug fix update fixing the bugs found on 10.10.1 and there are minor features included the software update. With 10.10.2 on your Mac OS X, you will be able to browse iCloud Drive in Time Machine.It also fixes issues relating to WiFi disconnection, slow web page loading, unexpected language change problems, Spotlight issues, VoiceOver speech performance, Safari browser stability and security. Furthermore audio video sync when using Bluetooth headphones has been improved greatly.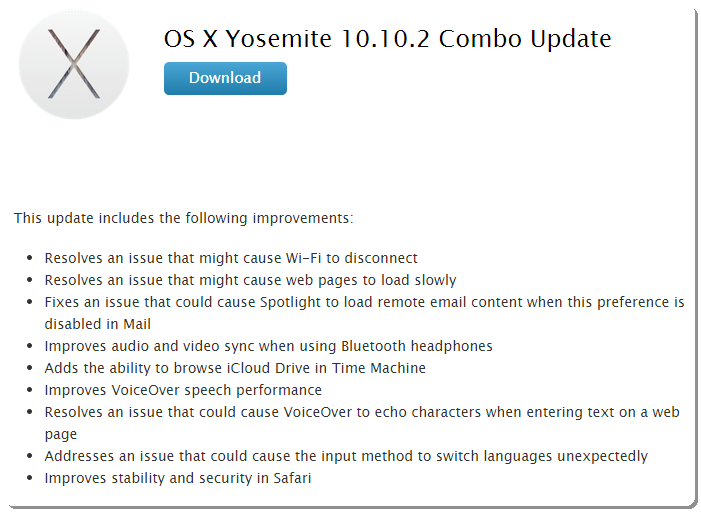 How to Update
This update can be downloaded by visiting the link given below or directly from your MacBook. The update weighs around 840.3 MB approximately and requires your iDevice running atleast OS X Yosemite 10.10.
Via : Apple