Here comes an e-Bike which has no chain or not even belt drive. It's a chainless electric bike which can be folded.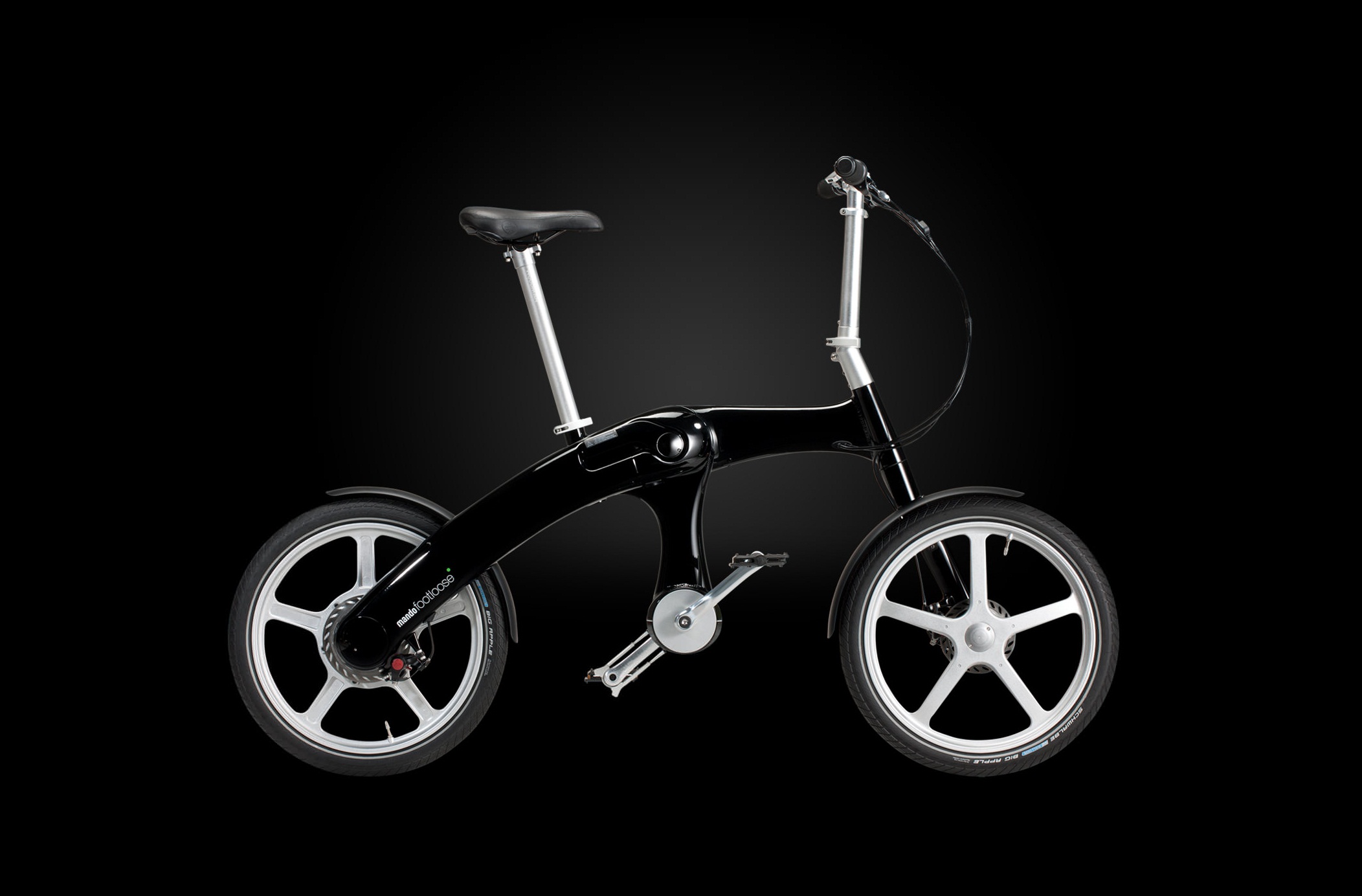 The Mando Footloose weighs 22.67 kgs and provides and it comes with in-built battery which can be removed and charged. Once charged fully, you can ride the Footloose for 3 hours. You can go up to 25 kilometers per hour.
The Mando eBike also includes Smart Human machine interface can be detached from the handle. On this display you get info like riding speed, acceleration and pedal feeling. It also provides useful info like battery status and automatic gear change.
Mando Footloose Technical Details
TOTAL WEIGHT:
50 lbs ( 22.67 kg )
BATTERY WEIGHT:
4.2 lbs ( 1.9 kg )
TOP SPEED:
25 Km/h [16 mi/h]
FRAME TYPES:
Compact, Mid-Step
FRAME SIZES:
in ( 0 cm )
FRAME COLORS:
Dark Grey, Dark Blue, Yellow Green, White, Red
FRAME FORK DETAILS:
Rigid, Aluminum Alloy
GEARING DETAILS:
1 (Adjustable Resistance)
PEDALS:
Plastic Platform
HANDLEBAR:
Flat, Swept Back, Aluminum Alloy
BRAKE DETAILS:
Mechanical Disc, 140 mm Front and 170 mm Rear
GRIPS:
Stitched Leather, Ergonomic Padded
SADDLE:
Selle Royal, Gel Comfort
SEAT POST:
Integrated Suspension
RIMS:
Cast, 5 Blade
TIRE BRAND:
Schwalbe Big Apple, 20
WHEEL SIZES:
20 in ( 50.8 cm )
TIRE DETAILS:
Reflective Sidewall Stripe
TUBE DETAILS:
Presta Valve

Here are some of the videos of Mando Footloose –
Where to Buy?
Manufacturer has tied up with several leading bi-cycle dealers across the world to sale Mando Footloose bike. Currently as we see, it's available in various locations in USA, Korea, Germany, Netherlands, France, Russia, Switzerland, UK and there are one or two stores in UAE, Ukraine, Austria, Belgium, Czech Republic, Denmark, Greece, Hungary, Italy, Monaco and Norway.
For complete list, refer to official website list.