Meizu MX 4G Mini Next Flagship Phone Leaked with debut in Q1, 2014 alongside with MX 4G Pro phone.
Meizu technology is developing the next flagship phone to be named as Meizu MX 4G Mini after the debut of Meizu MX3 phone which set records in mobile industry. Also relating to the news Meizu MX 4G Pro phone will launch too soon sporting 5.5 inch 2560 x 1536 display at stunning 550 ppi. Both MX 4G Pro and MX 4G Mini will be supporting the 4G LTE network to provide faster download and upload speed up to 200 Mbps.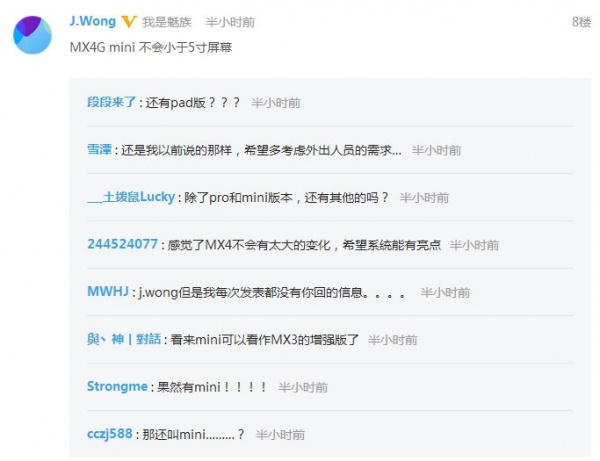 Certainly Meizu's MX 3 phone was breakthrough and its expected that two rumored MX4 phone variant will strike hard atleast in China.
As of now the exact details and specifications of Meizu MX 4G Mini phone are known but it might sport 5-inch display with best in specifications in smartphone industry. The phone is likely to be the enhanced version of Meizu MX 3 phone.
Via: CNBeta