Meizu in the Pro Series launched Meizu Pro 6 in April 2016 and without any doubt there will be Meizu Pro 7 in Q4, 2016. So, as we said it earlier, everyone want to have number "7" this year, Meizu will join the league after ZTE launched Axon 7. We already have Galaxy S7, iPhone 7 and iPhone 7 Plus will be launched very soon and Samsung has plans to introduce Galaxy Note 7 without releasing Galaxy Note 6. So, the 7 game is definitely ON.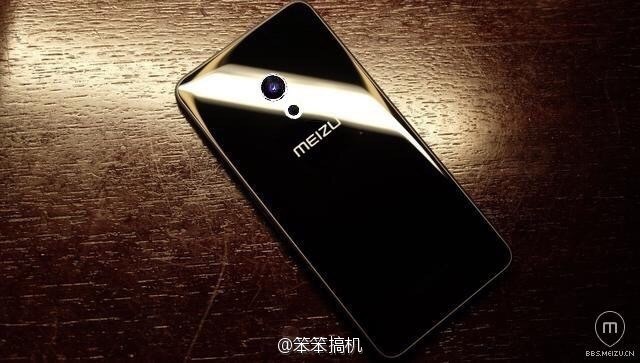 Meizu Pro 7
Guys at GizChina spotted Meizu Pro 7 smartphones at a Chinese forum showing the glossy rear panel. Looking at the image we see that the device has a curved display. The appearance of the device is very much similar to existing Meizu phones and we are pretty sure that it's Meizu Pro 7 or maybe a new variant of existing Meizu Pro 6, if Q4, 2016 turns out to be too early date for Meizu to launch a new flagship.
Meizu Pro 7 Specs
Specifications wise, we will definitely see major upgrades moving from Pro 6. From 5.2 inch full HD display we might have Quad HD resolution, although the display size will be between 5.2 inch to 5.3 inch. We might see Mediatek's Deca core processor on this device with atleast 4 Gigs of RAM, how about 6 GB? Yes, possible because we already have a number of phones with 6 GB RAM.
It will be running the custom version of Android, possibly Flyme 6.0 based on Android 6.0.1 Marshmallow or maybe Android 7.0 Nougat.
Via: GizChina