Meizu Service Center List: Chinese smartphone OEM are quickly making it to India as they eye viable market for their smartphone sales. After Xiaomi, Gionee, Meizu joins the league of Chinese OEM in India. Not only India these Chinese are after as many countries as they can.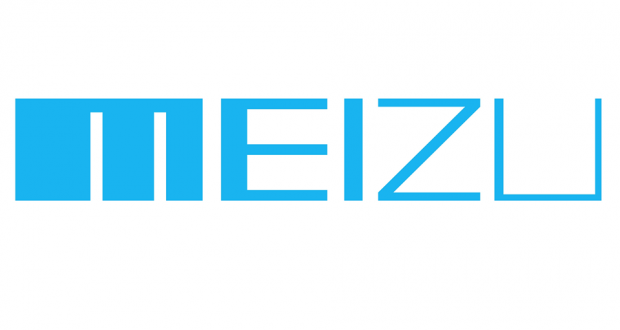 Meizu Service Center List
Meizu has unveiled lot many smartphone for Indian market, among the most popular ones are the Meizu M2 Note and the budget phone at 7K, the Meizu M2. You can bring your Meizu M2, M3, M3 Note, Meizu Pro 6, MX4, MX5, MX4 Pro, MX6 and other phones authenticated by company for the service.
The following are the Meizu Service Centers in India -
No
Region
State
City
Address
Phone
1
NORTH
New Delhi
Delhi
Nil-57, GF, Malviya Nager, New Delhi
9818900022
2
NORTH
New Delhi
Delhi
5589 Basant Road, Pahar Ganj, New Delhi-110055
9213251251
3
NORTH
Faridabad
NCR
5C/91, 2nd Floor, NIT, Faridabad-121001
9811849669
4
NORTH
Rajasthan
Jaipur
G-12, Space Cinema, City Plaza, Bani Park, Near Doodh Mandi, Jaipur, Rajasthan ,Jaipur,Rajasthan,Jaipur,Rajasthan
9782295450
5
NORTH
Haryana
Ambala Cantt.
Shop No. 13/13 Idgah Road, Near RMS Cooperative Bank, Near Pargat Shiv Mandir,

Amabala Cantt. HaryanaIdgah Road, Near RMS Cooperative Bank,

Near Pargat Shiv Mandir, Amabala Cantt. Haryana

9996592787
6
NORTH
Uttar Pradesh
Lucknow
10-A, Madan Mohan Malviya Marg, Opp. P.K. Bhawan,

Hazratganj, Lucknow, Uttar Pradesh-226001

09305727464
7
SOUTH
Karnataka
Bangalore
New 3Com Technoclogies, C/O DTS, No. 65, Eshwari Complex, 1st Floor, Dr.

Rajkumar Road, Prakash Nagar, Opp to PNB Bank, Bengaluru, Karnataka

9686900771
8
SOUTH
Telangana
Hyderabad
Shop No. 420, 3rd Floor, Padmavathi Plaza, Commercial Complex, Kukatpally Housing Board, Beside Bus Stop, KPHB Main Bus Stop, Beside Kala Mandir
9293121345
9
SOUTH
Karnataka
Bangalore
85/1, D.V.G Road, Basvan Gudj, Opp. Liberty Showroom, Bangalore,Karnataka
8792890007
10
NORTH-EAST
Assam
Guwahati
Apace Solutions 2nd Floor, Munni Market, Opp. Icici Bank, G.S. Road, Bhangagarh, Guwahati, Assam, 2nd Floor, Munni Market,Opp. Icici Bank, G.S. Road, Bhangagarh, Guwahati, Assam
9207046040
11
WEST
Gujarat
Surat
G-10 Swati chambers gale Mandi main road delhi gate Surat
9879053334
12
WEST
Gujarat
Gandhinagar
106, First Floor Shalin Complex Sector 11, Gandhinagar 382011
9879053334
13
WEST
Gujarat
Rajkot
101-102, Sadguru complex, karanpara choke, b/h bus stand Rajkot
9879053334
14
WEST
Gujarat
Ahmedabad
opp. Panjara pole, Swaminarayan temple road, relief road, Ahmedabad
9879053334
15
WEST
Maharashtra
Pune
Office No. 135, Ashoka Mall, Bund Garden Road, Opp. Sun & Sand Hotel, Pune, Maharashtra
09890790108
16
WEST
Maharashtra
Mumbai
Laxmi Sadan-3, Boisar, T. Dalshar, D. Thane, Opp. Bikander Sweet, Boisar, Thane, Maharashtra
09923934409
17
WEST
Maharashtra
Mumbai
A/244, Vashi Plaza, Sector-17, Vashi, Near Vashi Station, Navi Mumbai, Maharashtra
9930405557
18
EAST
West Bengal
Kolkata
9 India Exchange Place Near Tea Board Kolkata
9831045076
19
EAST
West Bengal
Parganas
Mobile CareMini Market, Martin Burn Road, Opposite Alpana Jewellery House,

72No. Tempo Stand, Basirhat, North 24 Parganas, West Bengal

9932458000
20
EAST
Chhattisgarh
Raipur
Shop No. 1, 2nd Floor, Mishra Bhawan, Tatparya Chowk, Raipur, Chhattisgarh
9300130045
21
NORTH
Gurgaon
NCR
Shop No. 109, Golden Jubilee Plaza, Old Delhi Road,

Near Saraswati Hospital & Telephone Exchange Gurgaon-122001

7503183119

22
NORTH
Punjab
Ludhiana
Shop No. S8, Mata Rani Complex, 2nd Floor, Mata Rani Chowk, Ludhiana, Punjab
9814141424
23
NORTH
Uttarakhand
Dehradun
25, Tilak Road, Dehradun, Uttara Khand
9837062101
24
NORTH
Jammu & Kashmir
Jammu
Shop No-07 General Bus Stand, Jammu, J&K General Bus Stand, Jammu, J&K
9086130777
25
SOUTH
Tamilnadu
Chennai
New No. 3, Ground Floor, Anandhan St. North Usman Rd. T.Nagar,

Near Zee Tamil TV Back Side, Chennai, Tamil Nadu

044-42124467
26
MIDDLE
Madhya Pradesh
Indore
207, Prem Trade Centre, Maharani Road, Indore, Madhya Pradesh
8818881855
27
NORTH-EAST
Tripura
Agartala
Motor Stand, A.A. Road, Near Sanitala, Agartala, Tripura
9774149242
28
SOUTH
Telangana
Nizamabad
Hari Charan Marwadi Complex, Beside New Bus Stand, Nizamabad, Andhra Pradesh
09397366633
MEIZU Online Customer Care Number
Apart from walk-in stores at above listed cities, Meizu is also providing online customer services as well. Contact at -
Email: [email protected]
Meizu Customer Care Number: (+86) 0756-6120 619
Working Hours: Monday to Saturday 10:00 – 20:00, Closed on Sunday, Services will remain normal on General holidays
Services Provides
Just like any other customer services centers, Meizu takes up the following services -
Handset Replacement
Screen replacement if broken
Fix Errors due to software bugs
Software update
Battery replacement
Any other mobile services
Complete official list is available at Meizu Customer Care PDF.
Incoming Searches
Meizu Service Center in Delhi
Meizu Service Center in Mumbai
Meizu service center in Chennai
Meizu service center in Bengaluru