Micromax has officially kicked off the Canvas Spark 3 flash sale in India. For Micromax Canvas Spark series of phones are the most affordable ones and whenever a new phone is launched, it quickly get 'Out of stock'.
Here are the Micromax Canvas Spark 3 tips, tricks and how to guide helping you how can perform various troubleshooting and tasks.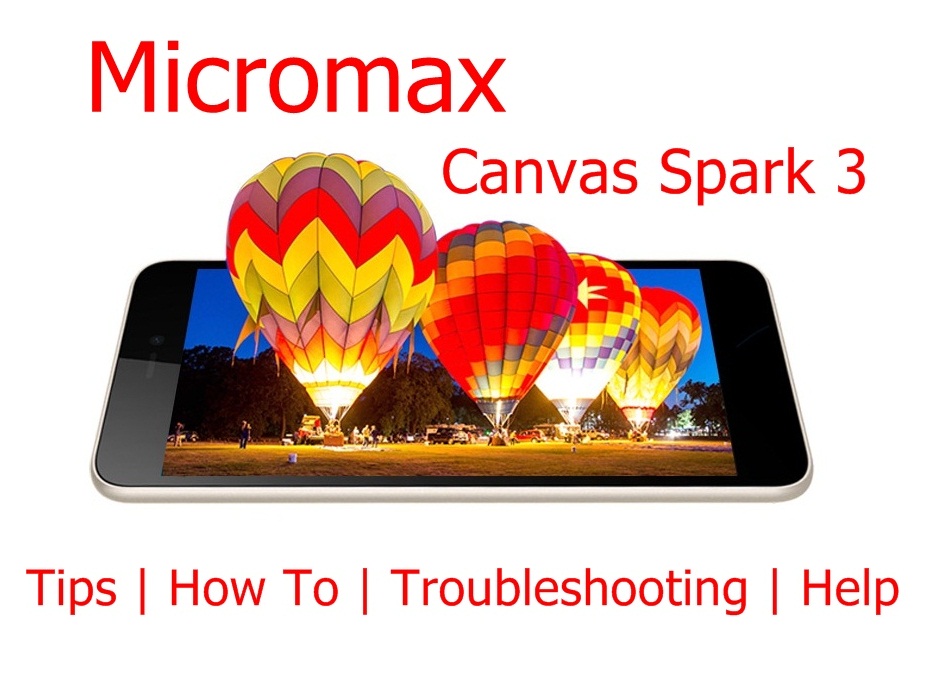 Common Micromax Canvas Spark 3 FAQ's
Screenshot on Canvas Spark 3
To take screenshot on Canvas Spark 3 you need to press and hold the Volume UP button and Power button together.
All the screenshots taken are saved into Gallery under separate Screenshot folder.
This video will help you -
How to Enter into Recovery Mode
One can easily enter into recovery mode by turning off the device first completely. Once the phone is turned off you need to press and hold power button and volume up button together for few seconds. You will be guided to stock recovery menu.
Factory Reset Canvas Spark 3
To factory reset Canvas Spark 3 enter your device into recovery mode first.
Under recovery mode you will find the option of Wipe data or Factory reset.
Now select 'Reboot System Now' to reboot your device back to normal.
How to Check for IMEI Number
There are three different ways to check for IMEI number on your device -
By Dialing 8#06# you will get the digital IMEI number of your device.
On the Device Box: If you have Canvas Spark 3 box, then check on it, there it will be written.
Below the Battery: OEM's also print IMEI number of the device on the smartphone as well. Just remove the battery of your phone after you have turned of the device and there you go.
Since Canvas Spark 3 is a dual SIM phone, you will have two IMEI numbers. This video shows all the three methods used to check for IMEI number on any handset -
Canvas Spark 3 Root
Currently there isn't any root available for Canvas Spark 3 smartphone. There aren't also any auto root app compatible with Canvas Spark 3, so just we can tell you is to wait for couple of days more.
Some other FAQs are -
How to boot Canvas Spark 3 in Engineering Mode?
To get Canvas Q385 in Engineering mode, just press *#110*01# on your device.
By dialing *#*#34971539#*#* you get information regarding the Canvas Spark 3 camera.