Microsoft has officially announced that Microsoft Edge will be the default Windows 10 Browser.
Microsoft officially launched Microsoft Edge as the browser for Windows 10 platform. This officially means that Internet Explorer will be sidelined on the upcoming Windows 10 as Edge will serve as the default web browser. On Day 1 of Microsoft Build Developer Conference, there were some new announcement, which not only pleases developers but also general public.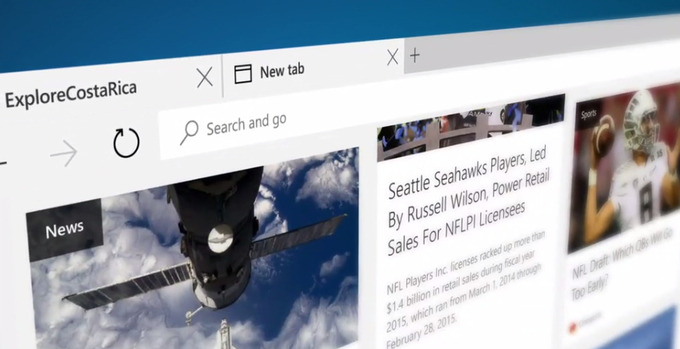 The Windows 10 platform by Microsoft will be the biggest announcement in the history and Microsoft is talking about Cortana as the voice assistance to your desktop. The Microsoft new browser was early spotted as Project Spartan and now the browser has officially taken a shape.
Microsoft Edge will be supplied with addition of Google Chrome and Firefox extensions. We are definitely waiting for Windows 10 launch as Microsoft Edge will officially take shape.