Best In Image Ad Networks : In this guide check out how to monetize images on the website to make money and also read best in image ad networks.
It was just the Google Adsense Ads that were dependent on until now but in the recent the times we have seen ads over images and photos on your blog or site. If you are smart enough then there are a lot of ways to make money from your blog. So today we would explore ways to monetize your blog through Images and show you the way you can make money with it too.
Though you would get income as that of AdSense that you get but it's good to get extra income apart from CPM Ads and CPC Ads that you run. The Google AdSense have no problem on how many ads that you should on your blog apart from their ads. So go ahead and take a look the following networks which can help you make money with images on your blog.
VigLink
VigLink is one of the popular intext ad network which auto affiliates link on your site. It's the best that we can recommend you.
Also Read – VigLink Review
Pixazza
Update – Pixazza is now Luminate (so whenever I mentioned Pixazza, its Luminate the new name)
Pixazza network completely modified the way the in images ads looks like. I have been using them for a year and they pay me every month without requesting the payout. As soon as any of your sites hits $ 15 revenue, they sent you the payment next month by third week by PayPal.
For approval, you need to have atleast 0.1 million visitors to your site and they approve it quickly. The eCPM rate is good enough and you can read out the complete review on Pixazza to get further information. Here is the income report of mine with Pixazza –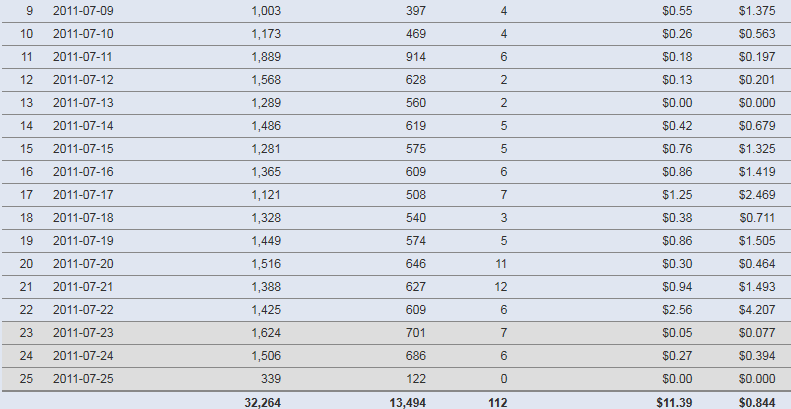 Image Space Media
Yet another network for In Image Ads, they pay you respectable amount of income to their publishers. Image Space Media along with Pixazza has formed the two top in images ads provider.
They pay you when you reach $ 25 from your total income on the site. You can visit Image Space Media now and get started.
My Suggestion
Just have a go with VigLink, your site would be approved in a week. If it's not approved, apply with the same site on Image Space Media, they would easily approve it.
If you ask me which network do you prefer to go with then I would choose Luminate.