Moto G Dual SIM Now in Malaysia at $210 for 8 GB and $240 for 16 Gb Variant in Malaysia.
For those who are obsessed using dual SIM phones, here comes dual SIM edition of one of the 2013 years surprise phone making it to the list of top 10 phones in the world. Dual SIM Motorola Moto G went on for sale in Australia yesterday and today it happened to be announced in Malaysia.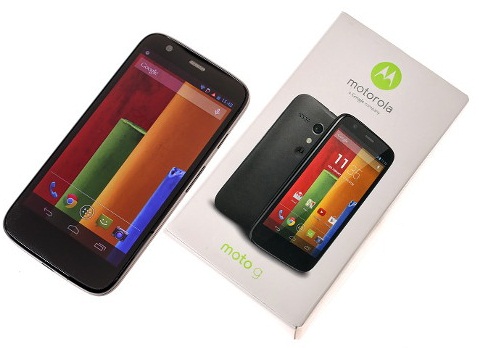 Talking about Motorola Moto G, it's one of the rare devices running Android 4.4 Kitkat and also happens to be the cheapest one. Dual SIM Moto G phone is priced at $210 for 8 GB variant and 16 GB variant is available at $240. This announcement is brought to your buy Brightstar and Motorola in Malaysia. Still the phone like Nexus 4 lacks a SIM card slot for expanding the memory further.
The Moto G phone Google Play edition was also announced recently and the dual SIM variant costs just $30 more than the regular pricing of 8 GB model. As of now the availability is said to be after January 21 but Lazada Malaysia, online retailers is taking the pre-order of this smartphone right from today and this phone ships with Motorola Flip Shell cover for free.