The Motorola Droid Turbo on Verizon is due for successor and as the rumors goes, we will soon see Droid Turbo 2 launch in United States. Along with that handset, Motorola is planning to introduce Droid Maxx 2 phone as well.
We are now yet again depending on former famous leakster eVLeaks for the source of information but this time he doesn't have any leak document, infact just a tweet in words.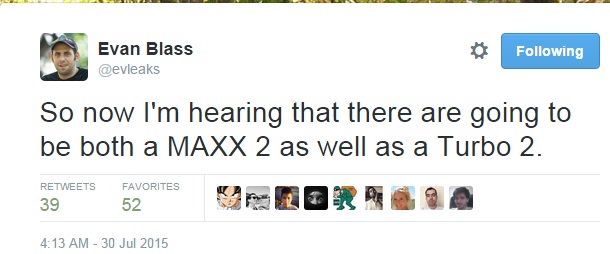 This however will not surprise many as one day or another any phone is bound to get it's successor. The Droid Maxx is actually the international variant of the Droid Turbo phone which was launched exclusive to Verizon Wireless in United States. It will be interesting to see how Motorola is planning to go with both the handset successor.
Finally Thanks Evan Blass for the tip.
Via: Twitter