The Verizon Motorola Droid Turbo has debuted and it's already available on the big Red telecom operator. While Droid Turbo is limited for sale in USA via Verizon exclusive, the device is believed to get an international version launched with a different name.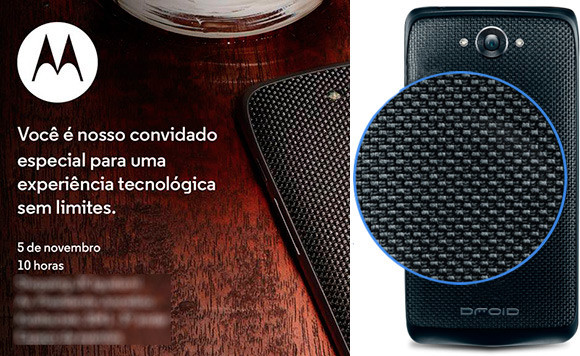 Motorola Moto Maxx
Global variant of Droid Turbo will be known as Motorola Moto Maxx and this was pretty clear by Motorola invites sent for an event to be held on November 5 in Brazil. Although the name of the device might not be the same, the upcoming device resembles Droid Turbo Ballistic Nylon back.
The Motorola Moto Maxx will sport 5.2 inch Quad HD AMOLED display and powered with quad core processor. It has 21 mega pixel rear camera capable of recording 4K videos and impressive 3900 mAh Li-ion battery providing 48 hours on the go without single charge. The phone also supports Turbo Charge with which 15 minutes of charging you can get battery life of 8 hours.