Both Consumers Electronics Show and Mobile World Congress are two of the most visited Electronics event fair each one held for four days in the month of January and February each year respectively. At CES 2013, we saw a lot many devices been released and at Mobile World Congress we witnessed devices of next generations. The action from MWC started from February 25 and lasted until February 28, 2013. Check Day 1, Day 2, Day 3 and Day 4 device launches altogether here. MWC recorded the highest number of visitors this year.
Mobile World Congress 2013 - What Launched
The Mobile World Congress (MWC) 2013 is the biggest sole event for mobile allied products held at Barcelona, Spain from February 25 to 28th, 2013. In this article we list down all the smartphones & tablet PC launched from the event -

At HTC Booth at MWC 2013
HTC Corporation has already sent the invites to people on February 19th, 2013 grand launch of HTC M7 their flagship model at London. Along with M7, Taiwan-based smartphone giant will also launch M4 and G2 smartphones. Also HTC Desire U, HTC 603e will be available for hands-on. All these devices will be seen at Mobile World Congress Barcelona this season.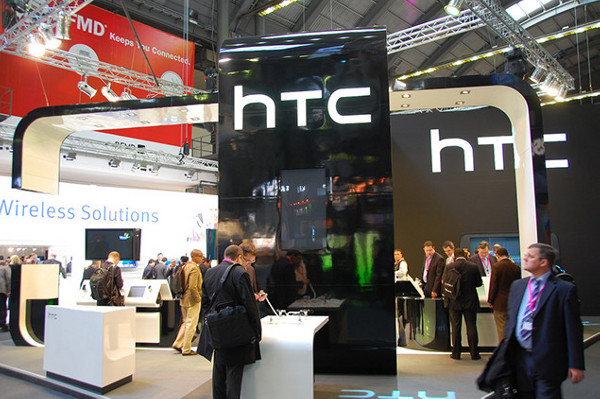 So a complete set Android action for HTC this month.

At Samsung Booth at MWC 2013
The Korean giant has already launched a flurry of devices since the conclusion of CES 2012. To start with South Korean giant has launched Galaxy Fame, Galaxy Young, Galaxy Discover, Galaxy Express with one or the other surprising features, also Samsung decision not come with any more Galaxy Tab right now, makes clear that Galaxy Note 8.0 is out at MWC, being the sole launch by Samsung. They didn't exhibit the first bendable smartphone teased at CES 2013, called Galaxy Q. Also Samsung Rex 60, 70, 80, 90 low-cost non-Android phones recently introduced in India extended the count of Samsung devices available for hands-on at MWC 2013.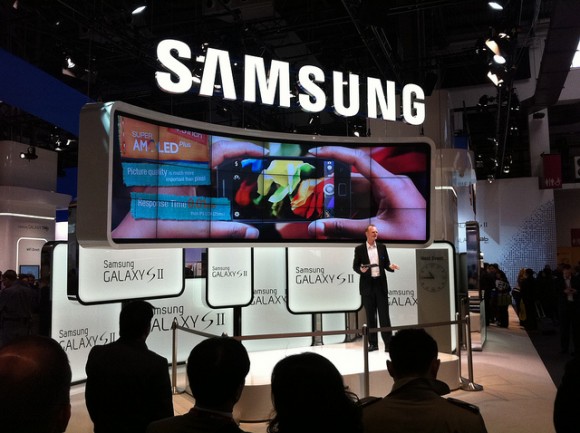 The unannounced device named as Galaxy Frame is still to be officially launched or maybe Samsung is skipping it. The much-expected device of the year, Galaxy S4 will be launched not at MWC but at Samsung UnPacked event on March 14, Samsung has started sending invites to public.

At Sony Booth at MWC 2013
For Sony Mobiles, it looks like it would be the same repeat of CES 2013 show. Sony has already unveiled Xperia Z, Xperia ZL, Xperia Tablet Z smartphone and it would be no new devices launch from the house of Sony. Japanese giant has launched budget friendly Xperia L at the event.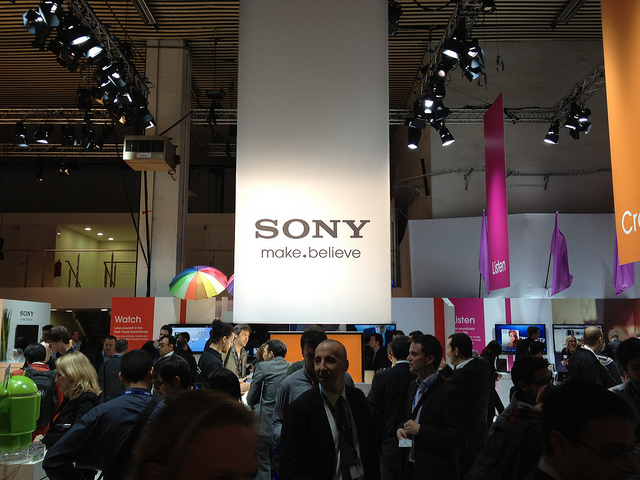 At LG Booth at MWC 2013
Coming out from Nexus 4 with good branding, LG Electronics, the second biggest Korean giant is up for something interesting in the mobile and tabet PC lineup for MWC 2013. They have already sent the invites for product launch event at Mobile World Congress 2013. It's expected that Optimus G Pro will be launched at Mobile World Congress 2013 and also new F-series of devices are scheduled for the launch. The big things come late as they have planned to introduce their first Windows Phone 8. Quite much happening at LG booth too. Are LG done with Vu series of phablet phone launched last year?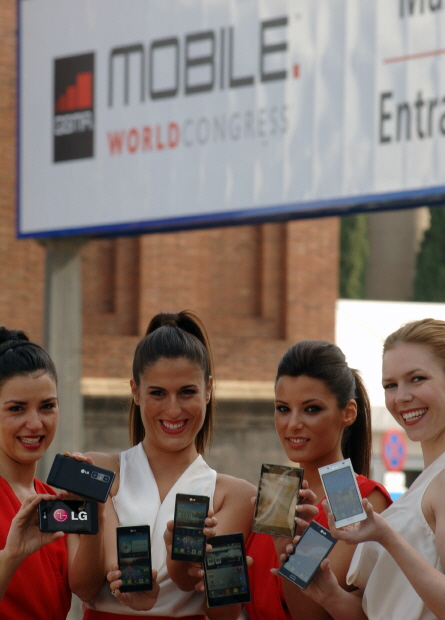 So a house of surprise but what kind of is these? Follow the tag LG MWC 2013 on our blog for all LG MWC 2013 product launches.
At Nokia Booth at MWC 2013
Done with Android, let's go ahead with some non-Android stuff and head to Nokia booth. Entering at Nokia booth with feel like you are away from droid action. The Finland giant will launch successor Lumia 920 thereby their flagship model Lumia 1000. Specifications of all these devices are not known to us yet. Also with that Nokia looks to unveil Lumia 720 a mid-range phone and Lumia 520 successor to Lumia 510 an entry level phone along with two other undisclosed devices. Also we expect that Lumia Tablet will be out but no reports confirm its availability, will be a surprise I guess. Hmm!! Looks to me a busy Nokia employee these four days!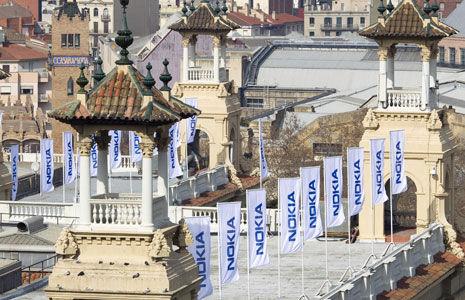 Lately, we found that two unknown devices name RM-887, RM-860 will also be launched at Nokia's exclusive press conference. Don't miss the action at Nokia booth while you are at MWC on any day of the event fair. Catch all action happening by following tag Nokia MWC 2013.

ZTE Booth at MWC 2013
At ZTE booth, they would be exploding out with few unannounced smartphones. First
At ZTE booth, they would be exploding out with few unannounced smartphones. First Blade 3 will be launch with moderate specifications.
At Huawei booth, you can find the Huawei Acend P2 the successor Ascend P launched last year at the same event and also Ascend P2 Mini will make a cut for hands-on. At Huawei booth, you can also find Ascend D2 and Ascend Mate launched this year at CES.
Few more smartphone giant are to participate at Mobile World Congress. Do check them out.