Looking to Play Free Online Games then check out myGames exclusively available online at My.Com.
After introducing MyChat Android and iPhone cross platform chat applications and unveiling war on newly released chat apps like Line, WeChat, My.Com releases MyGames. MyGames is the unique gaming platform online to play games for free. To play games on my.com you should either open my.com and click on games or directly open games.my.com. The site is compatible with all the existing browsers like Firefox, Google Chrome, Opera Mini and Internet Explorer although Java is required along with flash player.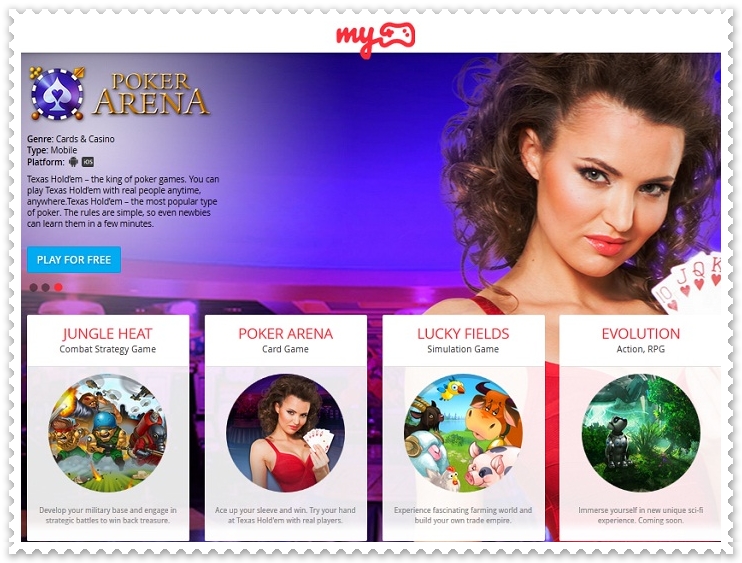 As of now there are only limited number of games are available as it's just the launch but soon they will come up with interesting games ranging from arcade to action, strategy games and simulations games. Popular games on Android, Windows and iOS Store will soon be available for playing. Love casino play it out here.
My.com Games list –
Jungle Heat
Poker Arena
Lucky Fields
Evolution
For further enthusiasm, not just game playback, your personal login details and profile shows how competitive are you in respective games. In coming days we will be releasing out article showing you the best my.com games to play until then play with these four games.
Visit games.my.com