WhatsApp VOIP calling the newest feature of WhatsApp which allows you to make free calls to your friends. Find how to enable free WhatsApp calling feature on iPhone, Android or Windows phone. This discussion is on how to fix Needs to Update the App to Receive WhatsApp Call error found on your phone.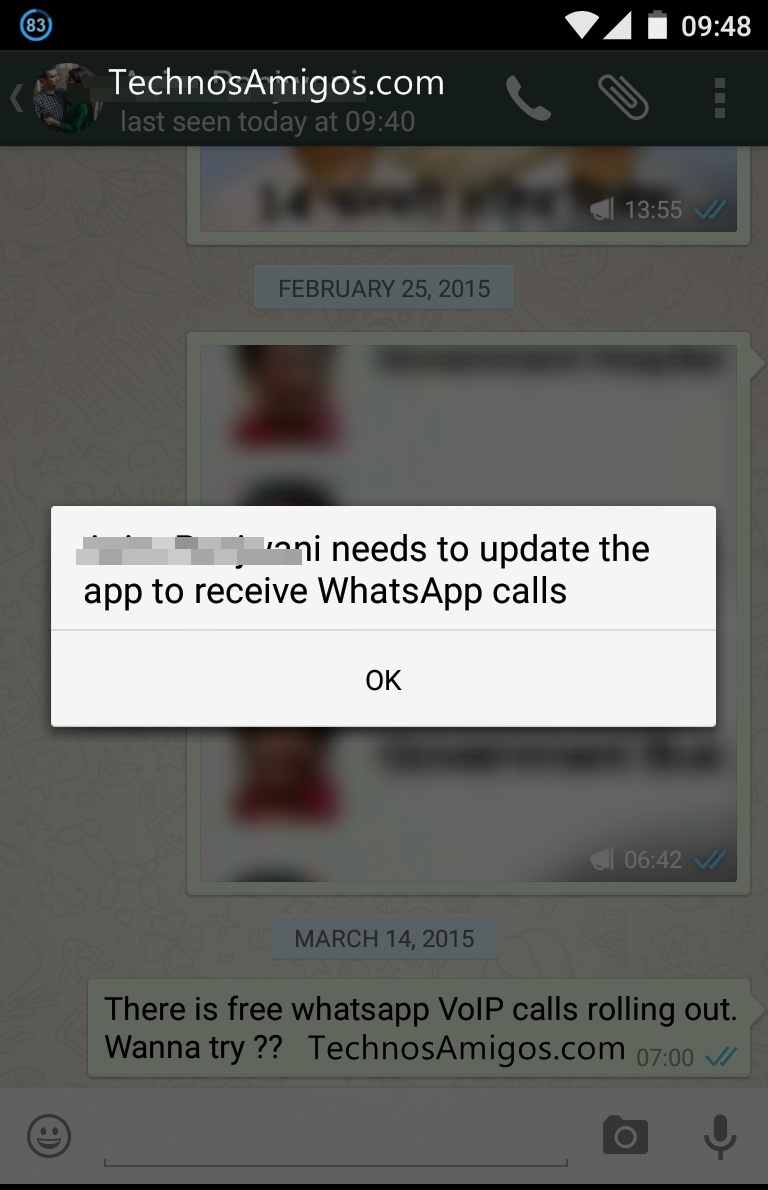 WhatsApp Call Error
You are trying to call your friends via WhatsApp but it says Friend or XYZ Needs to Update the App to Receive WhatsApp Calls. That's very sad. We have gone through reason why it happens and what you should do in order to get it fixed.
Why it Happens
As written, it should be pretty clear that this error is because of the person that you are calling hasn't got WhatsApp Call feature enabled.
Fix This WhatsApp Calling Error
For you to resolve this error, intimate your friend to update WhatsApp to latest version and tell me to connect phone to Internet [Doesn't really matter whether it's 2G or 3G or 4G or WiFi].
Now your call is just enough to get him an invite and try out WhatsApp Call. Call him and you will see the error gone, moreover he will also get VoIP calling enabled on his phone.
That should definitely fix this WhatsApp error on your phone. Please subscribe, Share and Like on Social Media.