We have Nexian NV 45 smartphone from December 27 and it has been four days. Yes, it's December 31, 2015 and its time for New Year party. Before we end 2015, I would like to get provide some details about Nexian NV45 although review could take a couple of days to complete.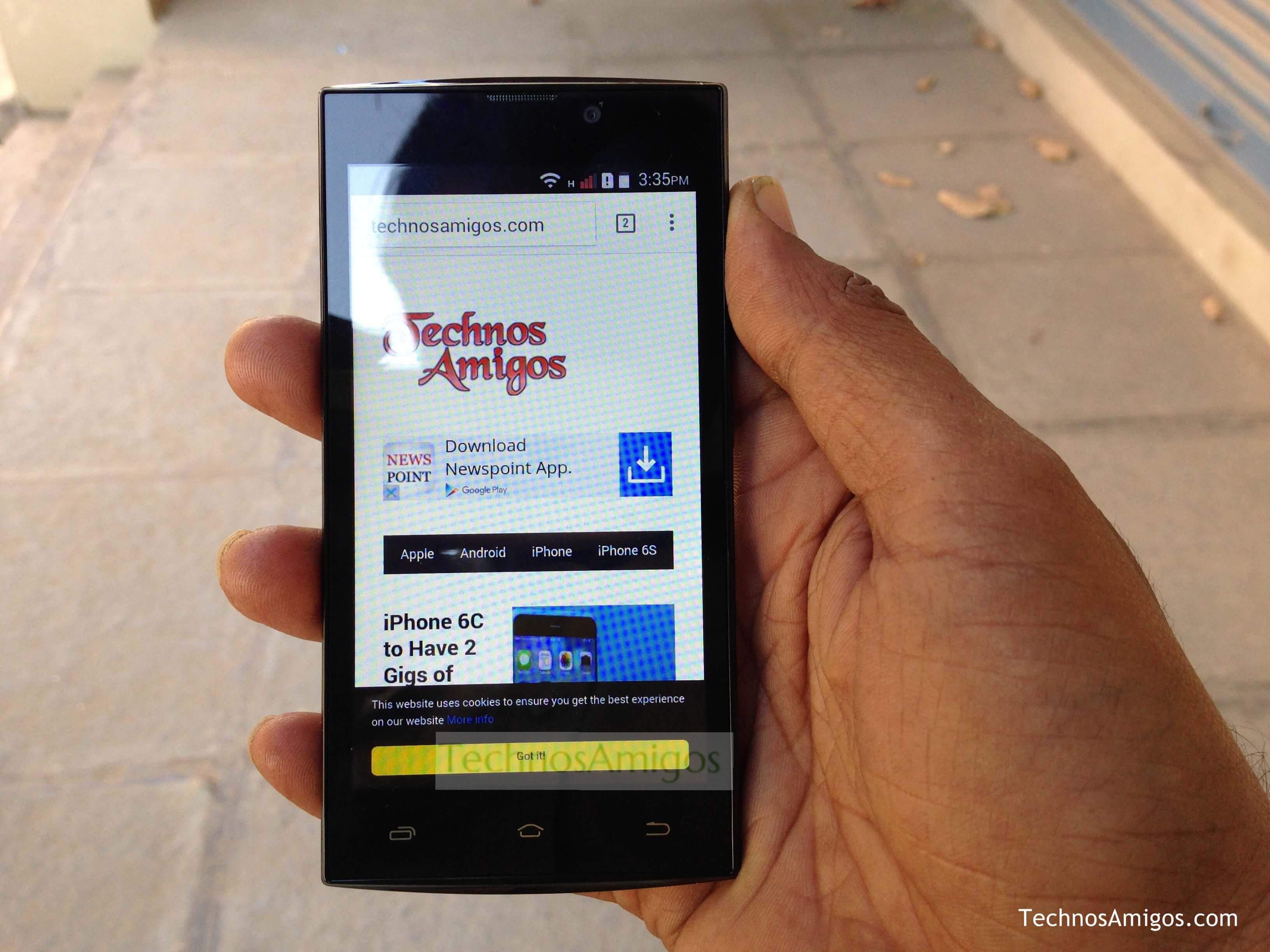 So what are we waiting for? Here is the Nexian NV 45 smartphone photos gallery showing you details on how the handset looks from front, side, back and connectivity front.
Nexian NV45 Photo Gallery
The rear side of the device
Nexian NV 45 in hand
Unlike plastic back, Nexian NV 45 feels quite grippy to hold in one hand.
The volume rocker keys and the Power button –
And 3.5 mm headphone jack, micro USB port are located on the top.
The beautiful Sand-stone back on the device –
The 5 mega pixel rear camera with dual LED flash –
The front side [hard to distinguish whether its Nexian phone or any other model because all looks same]
Yet another front look –
Out there in the sunshine.
Closer look at Sand-stone back
Our TechnosAmigos blog opened on phone's browser
The unboxing video –