Finally and to surprise everyone Google has officially announced Nexus 6 phablet and Nexus 9 tablet without any special event just before Apple iPad event. Without Nexus 6 and Nexus 9, Google also introduced Android 5.0 Lollipop as the next version of Android. Earlier to this, Android L Developer preview was made available to Nexus 5 and Nexus 7.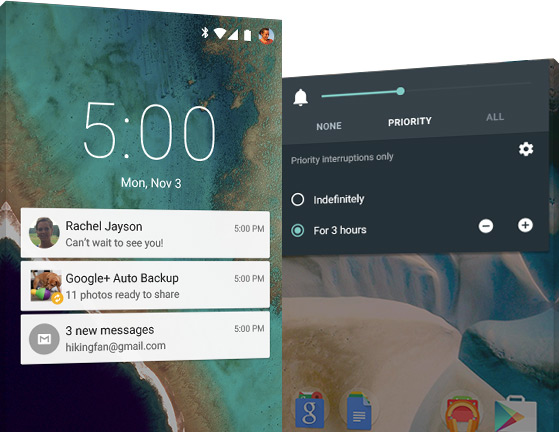 The Android 5.0 will be officially called as Android Lollipop and the update will be soon available to Nexus 5, Nexus 10 and Nexus 7 devices along with Google Play Edition devices in coming weeks.
The Android L aka Android Lollipop 5.0 offer materialistic design and recently Google Chrome browser for mobile was updated with material design. Along with Android Lollipop, it includes features like improved battery life, bolder graphics for multimedia apps, improved security, multi-user support, improved tap and play and smoother experience overall is said to be included.
The following GPE Edition are said to receive this Android Lollipop update -
And what about Nexus 4? Will it get? I am sure it will.