Nexus 4 Android 4.4.3 Kitkat Update OTA rollout in India happens to be on June 11. Update your device rightaway.
The Android 4.4.3 Kitkat happens to be the latest version of Android and the update is available for all the Nexus devices like Nexus 4, 5, 7, and Nexus 10 since May 31, 2014. For one or the other reasons, the update roll out for Indian customers was delayed and so it happened to be on June 11, 2014 finally.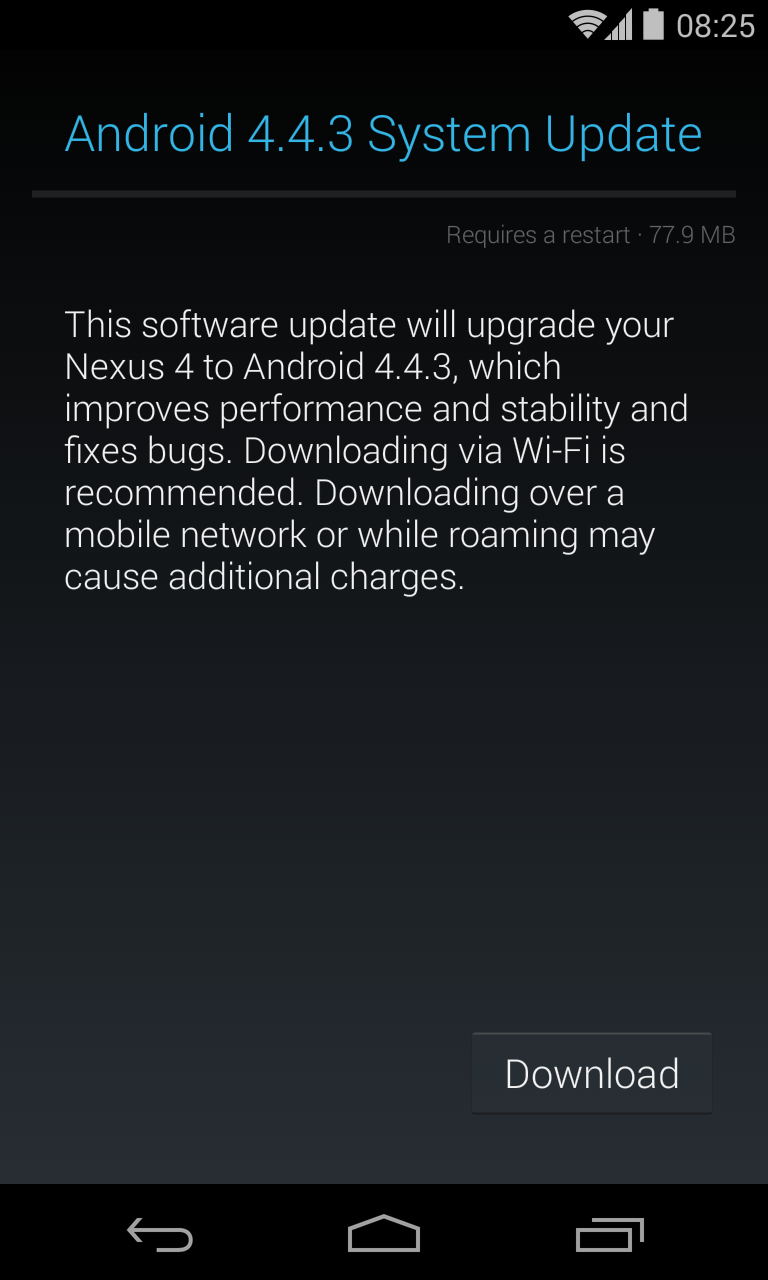 As you see in the screenshot the update is now available and sized approximately 77.9 MB. It includes all those general features listed on official Android 4.4.3 changelog. The update brings KTU84L build number to the device.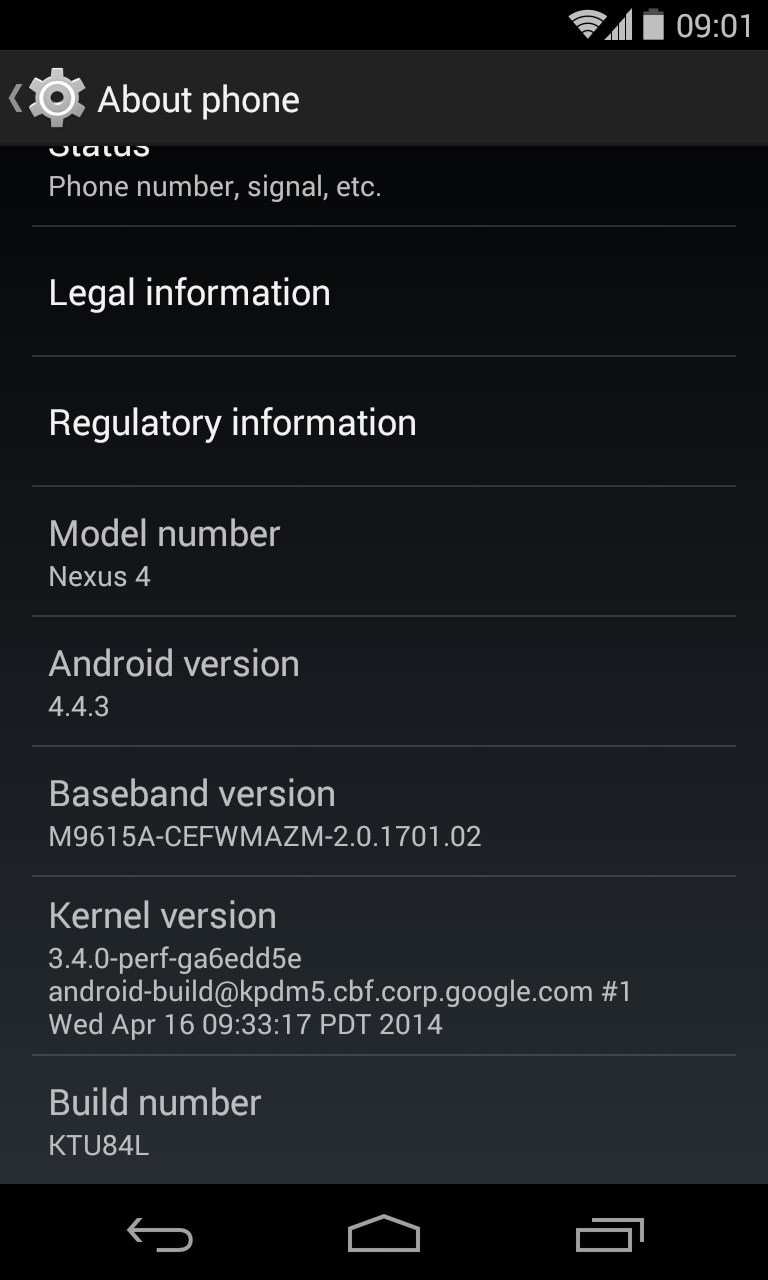 How to Update via OTA
You should be connected via WiFi or 3G data to go ahead with this update on your device. Once done, follow the process mentioned below –
Tap on Settings and then hit About Phone.
Now tap on Software Update and click on Check Now.
If you have received software update notification then click on the notification bar and follow the on-screen instructions (details in video given below).
The device will download the package of around 77.9 MB and once download tap on Restart and Install.
Your device will be restarted to install the package.
It will be again restarted to optimize the apps accordingly to the new firmware.
Once that is done, you will be able to go through your phone Menu.
Also Read - Android 4.4.3 Kitkat Problems, Issues

The below video shows how to update Nexus 4 to Android 4.4.3 Kitkat firmware -