Another day another smartwatch launched. Its Nissan Nismo smartwatch and here check out details of it.
For those who love Nissan cars, here comes exclusive Smartwatch for them. Dubbed as Nissan Nismo, it's a Nissan luxury car optimized smartwatch unveiled few days ahead of Frankfurt Motor Show, following the trend of existing smartwatches. Certainly Samsung Galaxy Gear has left doors wide open for competition and we will see many more smartwatches in coming days. Unlike other smartwatches which are either dependent or independent of phone and are used to track your daily to do task and other applications, Nissan Nismo is slightly a different kind of smart watch.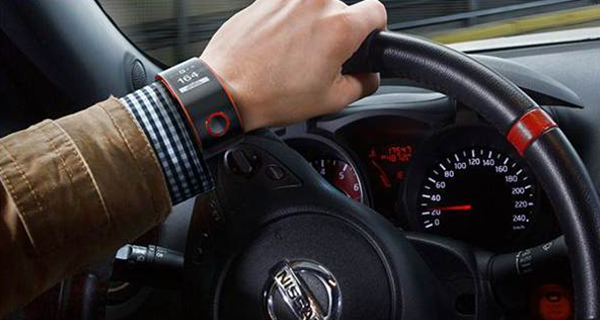 Also Read – 5 Reasons to SmartWatches in 2013
Nissan Nismo is a sleek smart watch providing real time data to drivers of Nissan car.  Nismo is capable of displaying both metric and biometric data like fuel efficiency, average speed, top speed providing a better way to understand your car efficiency and performance. It's connected to your car via Bluetooth and it monitors the heart rate of driver through wireless monitor, also notifies the car drivers when they exceed the speed limits on certain roads.
Nissan Nismo is up with one week of battery life and can be charged with Micro USB port. While charging you can operate it too. It's set to debut very soon in Black, White, Red an dBlack Color variants but no pricing info has been revealed.