Thinking to buy Nokia 1100, the yester years golden smartphones which was on everyone's mouth when mobile phone only meant of just phone calls and SMS, nothing more than that. Here comes Nokia 114 similar to as that of Nokia 1100 phone in India introduced at very affordable price range of Rs 2300.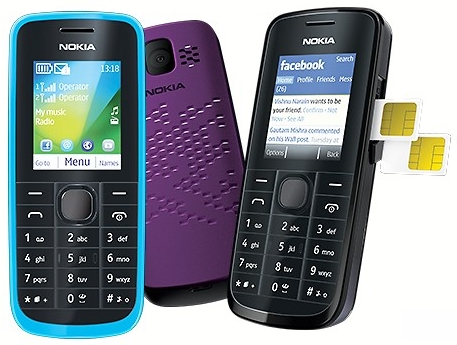 Nokia 114
With recent smartphones launch of Nokia 112 and Nokia 114 smartphone. This will be a dual SIM smartphone with GSM + GSM capabilities. This smartphone is aimed at social consumers who look to browse more on the web to access their favorite social network like Facebook, Twitter. This comes with Nokia Xpress browser pre-installed which compress the data while uploading automatically and reduces data consumption.
It has 1.8 inches LCD display screen which provides 128 x 160 pixels resolution and we see this phone with alphanumeric keypad. Interestingly we find 0.3 mega pixel camera on the rear side of the phone with very much ordinary photo capturing and video recording capabilities. Good thing it provides 10 hours of talk time and 30 days of standby time with 1020 mAh battery. There is dual SIM GSM + GSM support with EasySwap technology. The 64 Mb internal memory is too low but 32 GB micro Sd card slot is a good addition.
Nokia 114 comes with few other options such as dictionary, digital clock, alarm clock, audio recorder and calculator. More stuff can be downloaded from Nokia Store.
Nokia 114 has the following features –
1.8 inches LCD screen
128 x 160 pixels resolution
Alpha numeric keypad
0.3 mega pixel primary camera
10 hours of talk time
30 days of standby time
Nokia Browser
GPRS with EDGE technology
64 Mb internal memory
32 Gb micro SD card support
Dual SIM GSM + GSM with Nokia's EasySwap Technology
1020 mAh battery
We recommend you to purchase this smartphone via Flipkart as it provides amazing discount. Its available at Flipkart for a price of Rs 2199.