Here we go through best tips and tricks to make your Nokia Asha 501 as the best smartphone to perform quicker task.
Your Nokia Asha 501 (including 501 Dual SIM) is a great smartphone arriving in different color flavors. Nokia Asha 501 is completely a different Asha phone released by Finnish smartphone giant (oops.. only a phone vendor now). Good things just doesn't end there as Nokia Asha 501 brings full touch with dual SIM Support as well.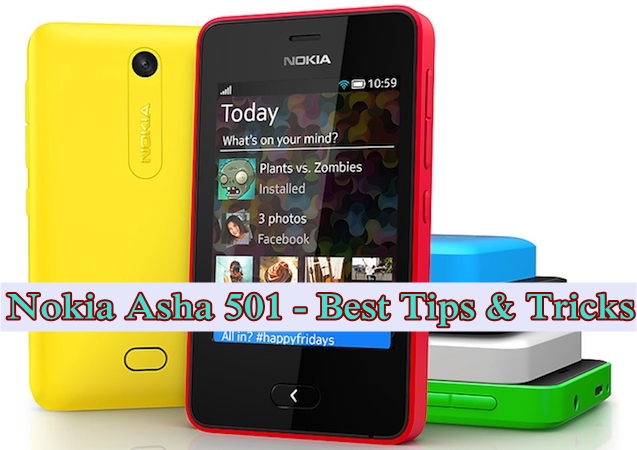 Here in this article we go through some of the best Nokia Asha 501 tips and tricks to make your smartphone perform quick task.
To quickly open camera, swipe up and you are ready to take pictures/record video straightaway.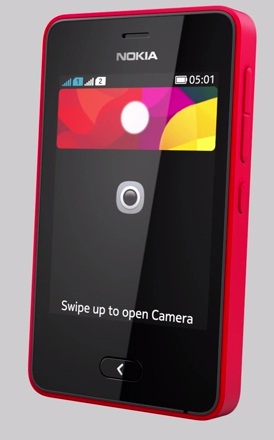 To open the App Menu Swipe Left and you have all the apps listed for you.
You can personalize how the apps are listed and move up or down the order by simply tap, hold and move the respective app.
While you are in Gallery App you can tap on respective photo to see different options like sharing, Delete, Add to Favorites, Share via Bluetooth, Message.
When you receive a call, you can either silence it by Swipe up, Swipe Down leads to answer the call.
To take it back to the App Menu view, swipe left or right.
From the top slide down to open the Notification bar where you can easily Toggle On/Off WiFi, Bluetooth, Profile, SIM.
To change language in Message, you need to swipe up from the button of Compose Message and select More Writing Settings > Add Keyboards and select the language.