Nokia Lumia 1820, 1520V, 1525 at MWC 2014 are rumored to be the Nokia Android phone.
Alright! As everyone is expecting Nokia's Android phone at Mobile World Congress 2014 at Barcelona, we see atleast four Nokia Android devices coming up, maybe five if Nokia X turns out to be explicit different from Lumia 1820, Lumia 1520V and 1525. While all these are just the rumors, Nokia might startup a new series by completing ditching Lumia brand.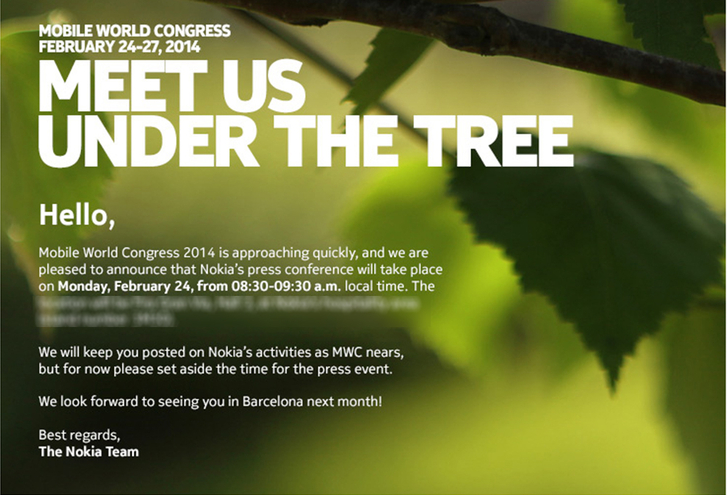 As we talks, we see that Nokia has already sent out press invites for their exclusive event on February 24 at Mobile World Congress 2014. So for those who are visiting the MWC event, make sure that you set aside time for the Nokia's exclusive press event. Yes! You might be expecting something else than just the Nokia Lumia Windows Phones and tablets.
Nokia's Android phone is almost certain if the rumors have to be believed and what could be a better place than MWC. Nokia Normady phone is also rumored for exclusive launch and recent reports suggest that it will be named as Nokia X phone.
Expecting everything to be revealed directly at the MWC event.