After the companies' official announcement last month that they will bring up the first ever Lumia tablet named as Lumia 2520, Verizon and AT&T are the two United States carriers to show up interest for this tablet sale in United States.
The ETA for Verizon launch of Lumia 2520 the 10-inch Windows RT tablet is said to be November 21 and it will be costing $ 399 on contract for a limited time period although you will be asked to pay full $500 once the Black Friday deal is over.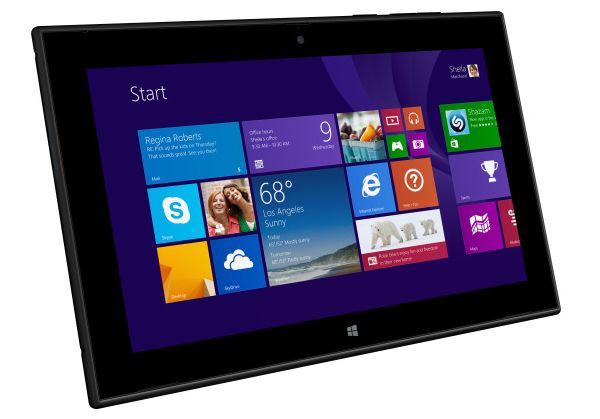 AT&T Lumia 2520 tab will be arriving on Friday the November 22 and you will be charged a little of $ 199.99 for two years contract but only when you opt to go with any of the Lumia phones like Lumia 925, Lumia 1020, Lumia 1520 phones with two years new contract agreement. Both AT&T & Verizon has released official press release stating the Lumia 2520 availability.
Nokia Lumia 2520 key specs are –
10" HD Clear Black display screen
16 Gb/32 Gb/64 GB internal memory
1 GB RAM
HDMI, USB on the Go
3.5 mm headphone jack
Windows 8 OS
Wi Fi only/Cellular + Wi Fi
Black, Pink, White, Orange
Bluetooth 4.0
8 mega pixel rear side camera
2 mega pixel front facing camera
5000 mAh battery
10 hours battery life
Are you purchasing this tablet?