All things about Nokia aren't that bad either; they have atleast something to cheer about. The best-selling Windows Phone is here and it's not the high-end smartphone but it's the budget level smartphone currently topping the charts. Barely within few days of its availability at Flipkart, has #1 online mobile retailer in India has seen Lumia 520 reaching #2 in popularity among all smartphones and Lumia 920 among #4 in the list. So what at #1 position? Its Samsung Galaxy Grand smartphone, the dual SIM version topping the charts & XPeria Z at #5. This fact is considering the reports at Flipkart Bestseller, the actually reports maybe slightly different.
So what has led to consumer opt for Lumia 520 and what's common between Lumia 520 & 620. It's not just about the recent release, we think what has driven customers to buy because of its budget friendly pricing. Given at Rs 10,499 ($ 193) is backed by Nokia and people still have craze in Finland based handset maker. While Lumia 620 is been sold at 14199, it takes #4 position because of the price range. Lumia 520 is an entry level Windows 8 smartphone and also the cheapest in the WP8 phones.
Considering that Lumia 520 smartphones is up for pre-order till 7th April 2013, is in huge demand for all the four White, Yellow, Cyan and Red color variant. The estimated release time is slated to be the 2nd week of April, whereas Lumia 620 is available for purchase straightaway. And if you are looking to buy smartphones, no place would be better than Flipkart providing the best discount & offer. With Lumia 520 pre-order you get 8 GB Sandisk memory card free. Further info can be found at Lumia 520 Flipkart listing.
Do you still think that Nokia can do with Lumia devices what Samsung has done within Galaxy phones?
Buy Nokia Lumia 620 Now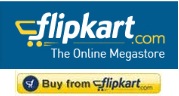 Buy Nokia Lumia 520 Now