Nokia added Lumia 625 as the successor of Lumia 620 smartphone. Nokia Lumia 620 is the most selling Windows Phone and best rated among those Windows Phone available in the market. It gets those credits because of its affordability in range, powerful processor and mostly app Windows app works on it. In shorts words, it's an ideal Windows 8 Phone.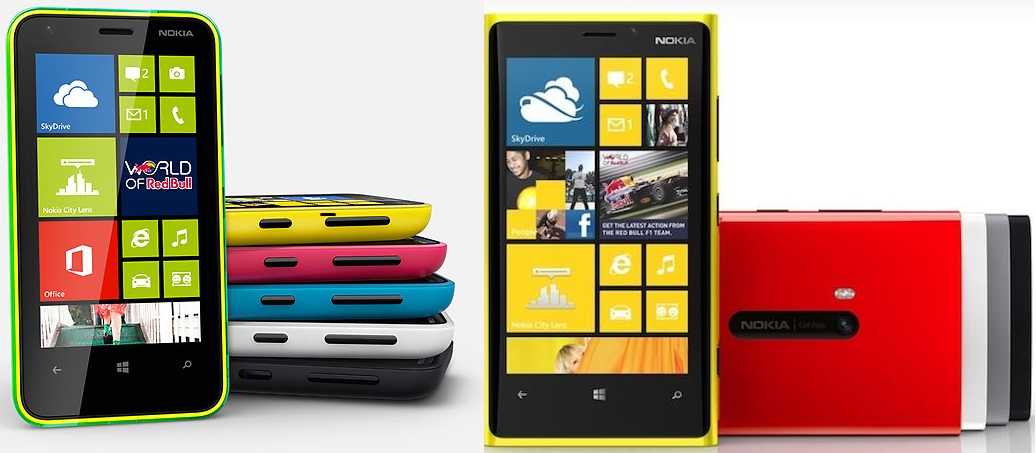 We have compared 7 months old launch Lumia 620 in contrast with Lumia 625 launched on July 23, 2013.
Design Comparison
We love the Nokia fun design and brighter color shades. Lumia 625 goes with 4.7 inches display measuring 133.2 x 72.2 x 9.2mm as in comparison to 115.4 x 61.1 x 11 found on Lumia 620. So it clear that upgraded version is very much thinner at the cost of large display. Lumia 620 weighs only 127 grams as that of newly launched Windows 8 Phone weighs 159 grams.
Connectivity Front
Lumia 625 brings faster 4G LTE connectivity a step up from 3G found on Lumia 620 phone. Additional Lumia 625 has other advantages like Bluetooth 4.0 LE designed to be compatible with low energy devices.
Processor Comparison
Nokia has powered Lumia 625 with Qualcomm Snapdragon S4 dual core processor clocked at 1.2 Ghz while, Lumia 620 is with modest dual core 1 Ghz processor. There is only 512 MB RAM in both devices, 8 GB internal memory and a micro SD card slot supporting 32 GB storage.
Battery Life Comparison
Lumia 625 is equipped with 2000 mAh battery non-removable battery providing 15 hours of talk time while Lumia 620 is supplied with 1300 mAh removable battery providing up to 10 hours of talk time.
Price Comparison
Unlike Lumia 620 which is priced at £158, Lumia 625 will be priced higher, maybe around £220.
Bottom Line
Despite on paper it Lumia 625 is the successor of Lumia 620, but both of them are completely different devices. Lumia 620 is a good phone and value for money but so called as successor, Lumia 625 offers big screen experience apart from 4G LTE connectivity. So if you are looking for budget Windows Phone for experience, go for Lumia 620 as it is still going strong but if you need better features, bigger display then wait for Lumia 625 to arrive in your country.