Check the reports of Nokia Lumia tablet PC named Lumia 2520. Check Nokia Lumia 2520 specs, features, price, review.
Update on 22 October 2013
Nokia has finally broken the shutters as Nokia Lumia 2520 aka Lumia tablet goes official at an event in Abu Dhabi.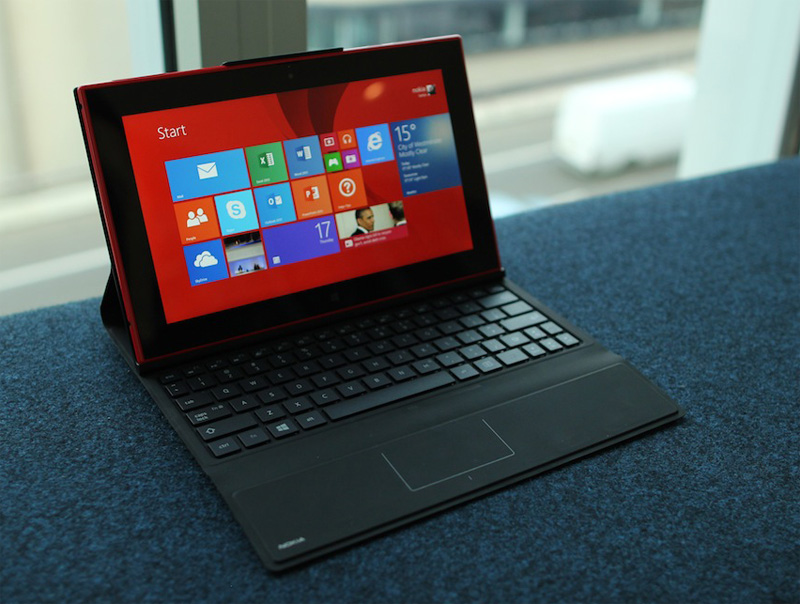 As of Jan 23, 2013
As predicted, it will be once again at year of tablet PC in 2013 as it will cross the number of tablets adoption than the smartphones the people have. All the tech majors are out with their latest tablet and it's quite surprising to see Nokia hasn't charmed with the results. From plans to releasing the first Nokia tablet in June 2012, it has been delayed. Thanks to Lumia 920 and 820 smartphones, Nokia would be much relieved that these devices have put up their face in the market.
Nokia Lumia Tablet
While 70 % of the tablets in the market are powered with Android, the Google's open source OS for mobiles & tablet PC, we don't see Nokia coming out with an Android tablet. Instead they will stick to Microsoft's Windows Phone 8. But it will be testing time for the Finnish giant to sell Windows OS based tablet as Microsoft has actually announced Surface tablets few months back. So let's check out what would be the probable specifications and features of the Lumia tablet until it's officially announced. We put this up before the official announcement because of the reason that two of the world's biggest mobile events like Mobile World Congress and Consumer Electronics Show are very near. However NOKIA has no plans to announce Lumia tablet at CES, because they just want to stay out of action at CES and do plenty at MWC 2013 in February last week. Certainly this is a good move, especially when you are facing tougher competition from others and nothing is going right with you.
Also Read - Nokia Lumia Phablet 1520 & 1320
We expect that Nokia Lumia tablet will be announced at MWC 2013. Going through the specifications of this tablet it will be with 10" HD clear black display screen providing 720p resolution. It will be available in different variants of both internal memory and WiFi/Cellular variants. No words have been said on the processor but it will include 1 GB RAM and powered with 5,000 mAh battery providing 10 hours of battery life. It will see Windows Phone 8 OS pre installed on the device.
It will see 8 mega pixel camera on the rear side along with 2 mega pixel camera on the front side. It will be available in different color variants of Black, Pink, White, Orange colors.
Nokia Lumia tablet will have the following specifications –
10" HD Clear Black display screen
16 Gb/32 Gb/64 GB internal memory
1 GB RAM
HDMI, USB on the Go
3.5 mm headphone jack
Windows 8 OS
Wi Fi only/Cellular + Wi Fi
Black, Pink, White, Orange
Bluetooth 4.0
8 mega pixel rear side camera
2 mega pixel front facing camera
5000 mAh battery
10 hours battery life
Nokia Drive, City Lens and Cinematography add-on apps pre installed on the device.
Nokia Lumia Tablet Price & Availability
Nokia Lumia 16/32/64 GB model will be available at a price of $ 399/$479/$549 respectively. So anything in the line of the Apple iPad pricing or less would be ideal for the Nokia tablets. Since these devices will be available in WiFi and Wi Fi+ Cellular variant then the prices will be of very short margin.
Moreover if we happen to hear more about Nokia tablet then we will put it up as soon as it happens on our blog. For timely updates, you can subscribe to our email updates for free.