We are just one week away to witness one of the world's biggest mobile fair. We are talking about Mobile World Congress (MWC) and for 2013 it will be held at Barcelona, Spain from February 25-28. We have already listed what devices you can expect from MWC 2013 and here we go through what you can find at Nokia booth MWC 2013.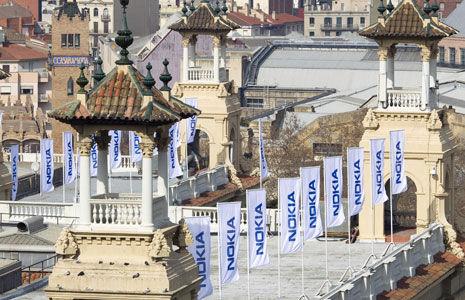 While every OEM manufacturer is looking forward for Android OS, Nokia has stick with their long stayed decision to continue producing Windows Phones although there isn't much success achieved. Apparently we discovered a large number Nokia Windows Phone set to launch at Mobile World Congress. This was quite expected as Nokia stayed away from CES 2013 in order to come big at MWC.
The list of devices that we found includes the Nokia RM-914 formerly known to us a Lumia 520 an entry level Windows Phone, RM-885 i.e., Lumia 720 mid-range phone, Lumia 1000 the flagship Nokia's Windows 8 Phone. Along with those handsets, it's been reported that two other unidentified phones bearing model number as RM-887 and RM-860 are been found. These devices particularly are for the Verizon Wireless United States.
Both RM-887 and RM-860 looks to us high-end Lumia devices coming soon for the larger audience in United States. As of now Verizon has plans to introduce these phones but soon other carriers might pick one or two of these devices.
So it's expected that at Mobile World Congress we will witness flooding of handsets and should make somewhat exciting than last year. Catch all action happening by following tag Nokia MWC 2013.