Check the official BBM app for iOS, Android devices available for free download and have privacy of your info.
After a long delay and long time to take decision, BlackBerry developers team have finally announced the availability of BBM aka BlackBerry Messenger for Android and iOS phones, tablets. Good news happens to be on October 22, as the so called secured messenger is now available for download officially.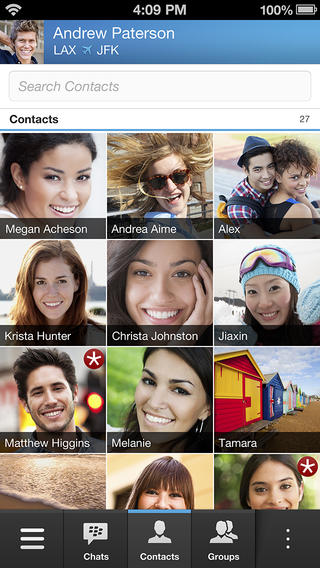 So be it iPhone 4, 5, 5S or iPad or iPad Mini or iPod or any other Android tablet or mobile phone, you can go to App Store (Play Store while you are on Android) and then search for BBM. BBM arrives when popular chat platforms like WhatsApp is ruling and even it has grown into competition with Line, WeChat, Viber, Skype all in same business.
Just like BBM for BlackBerry, you can protect your privacy as it uses PINs insteas of phone number or your email address. So this means you have control over what you can share to the world. Using BBM app you can group chat with your friends, and Group Chat here allows you to send pictures, list, and appointments with group members. You can also participate in group chat with other people who aren't in your BBM contact list – an option not available in WeChat, WhatsApp or Line app.
BBM for iOS and Android features –
Multi person chat – multiple contacts can chat together at once
You can send messages to multiple BBM contacts at once – also this features missing in WhatsApp
Use GIFs animated picture as your profile pic
Profile update status to let other people know what you doing
Group chat allows to share picture, lists and appointments
Group chat with people who aren't in your list
2 way to choose your contacts
BBM Supported Phones & Tablets: All Android phones, tablets, iPhone 4, 4S, 5, 5C, 5S, iPad, iPad 2 WiFi, iPad 2 WiFi+2G, iPod, iPad Mini, iPod Touch.
25 October 2013: With latest update, BBM now supports all the Android phones with 4.0 Ice Cream Sandwich and above. This means you can get BBM for Samsung Galaxy Star Pro, Galaxy Star, Micromax A89 Ninja and other phones.
Download BBM for iOS || Download BBM for Android