A lot many phones made impressive debut in 2014. One among all is the OnePlus One, the based purely on invites. Still the Cyanogen based phone was able to make to the impressive devices of 2014.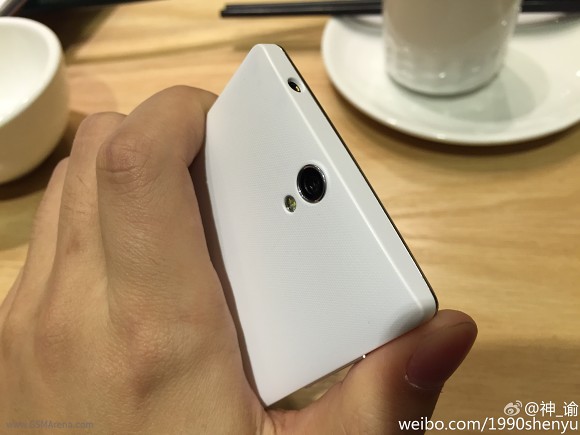 OnePlus took a step forward and opted customers feedback on it. A large portion of people asked for Mini version of OnePlus and so is the company coming out very soon. Yes, people at OnePlus have listened to your request and Xiaomi's Redmi 1S killer is coming out soon as a leak photo of OnePlus One Mini leaked online. The source of info is the China based popular Weibo social network.
A photo of mysterious OnePlus One phone has been surfaced online, possibly it might be OnePlus One Mini featuring 5 inch display and powered with Qualcomm Snapdragon 615 processor.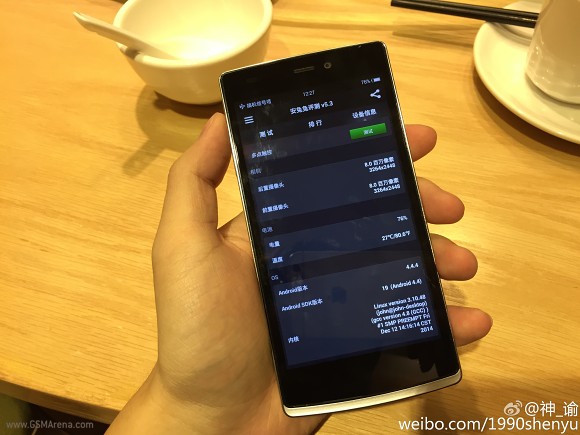 On the second image, it's not pretty clear on device specifications but it surely shows the Antutu interface and possibility there is 8 mega pixel camera on the device.
Whether or not, definitely there is a new OnePlus One in existence and launch might happen soon.