Oppo F3 Plus Tips: Deepika Padukone promoted Oppo F3 Plus is available for purchase and here we go through best Oppo F3 tips, tricks and how-to guide. Now if you own this smartphone, then there are a lot of things you can do on it. Most of the time, you aren't aware of it. Here are the Oppo F3+ hidden features.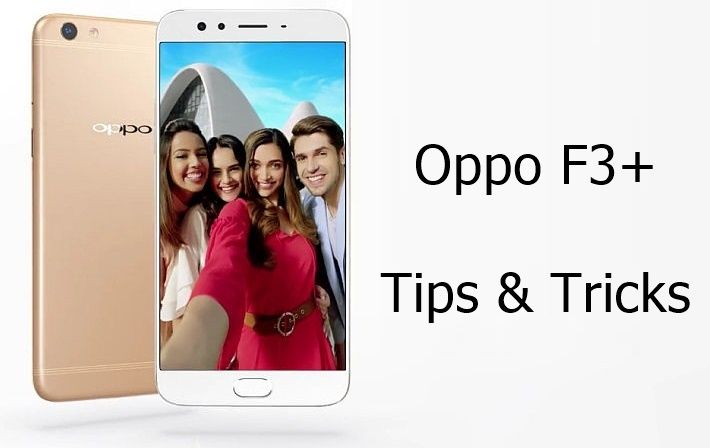 Common Oppo F3 Plus FAQ's
Screenshot on Oppo F3 Plus
You can easily take a screenshot without root access or anything on your device. It's a default Android property and follow the process mentioned below to achieve this task –
You need to Press and Hold the Power button and Volume down button together for few seconds.
You will see a flash animation on your device and also hear the shutter sound.
That confirms screenshot action and all the photos that are taken are saved into Gallery in a separate folder.
That's it!
Finding IMEI Number on Oppo F3+
Probably this is the thing that everyone knows because it's universal. To know IMEI Number you just have to dial *#06# on your mobile.
Reset Oppo F3 Plus
To factory reset Oppo F3+, do this –
Go to your phone Settings.
Head to Additional Settings.
Tap on Back up and reset and tap on Factory Data Reset.
Finally tap on Erase All Content and Settings.
Note: Factory Data reset option will erase all the content on your device. So it's advised to take backup of important data.
Adjust Eye Protection
You can easily toggle Eye Protection on this phone through a quick shortcut in the notification panel. However, if you want to adjust it's settings, then you need to go through Settings > Display & Brightness and tap on Eye protection display.
Oppo F3 Plus Recovery Mode
In order to boot your device in recovery mode, you will have to turn off the device first. Now, Press the Volume Up button and Power button together at once.
Root Oppo F3 Plus
Currently there is no method using which you can root your device and event those one click root software doesn't work. Check back this space soon to find out how.
Anything you would like to add on Oppo F3 Plus Tips and tricks. Do let us know.
This post was last modified on June 20, 2020 8:13 AM