PayTM Affiliate Program for Bloggers is now discontinued officially.
Just like Flipkart, Snapdeal and Amazon.in, PayTM Affiliate Program for bloggers and webmasters too was once up but now discontinued. Bloggers like us earn commission when we refer people to purchase products from Amazon.in, Flipkart and Snapdeal.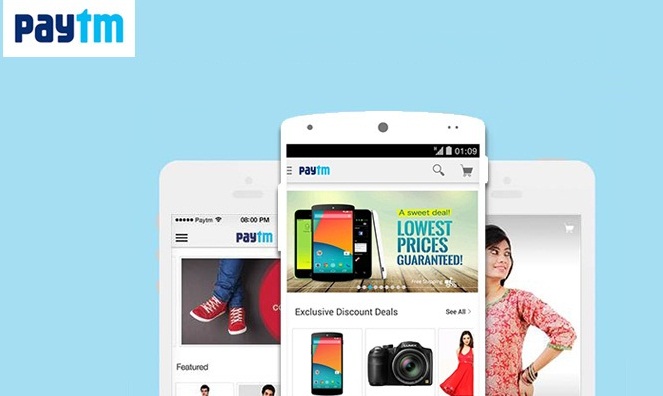 PayTM Affiliate Program
PayTM announced launch of Affiliate program on May 5, 2014 and within a year time the affiliate program was closed. They got all the details on their blog post at here. If you click on the link, the Google Form is not opening. We contacted support and they confirmed that PayTM affiliate for blogger is officially closed.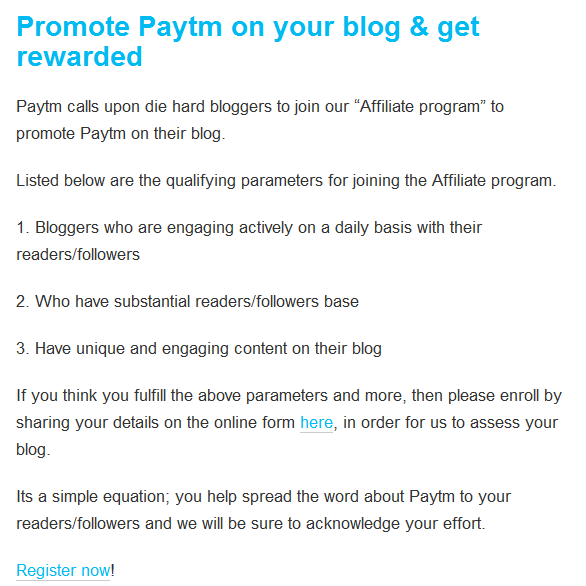 There was no reason specified by PayTM to close this beautiful program for bloggers. Maybe there isn't enough people who joined as an affiliate. At the time, PayTM was more of a mobile, DTH recharge site and less of eCommerce but now things are balanced.
We hope that PayTM in future will consider coming back with affiliate program to reward blogger like us since PayTM deals and offers are nail biting and much better than rivals. On other PayTM news, Alibaba enters in India with 25% stake in One97 aka PayTM.