Ramos hit the headlines for releasing budget tablet on first launch and now they have plans to come up with Ramos Mos 1 Max which will be the company's first phone with huge 6000+ mAh battery.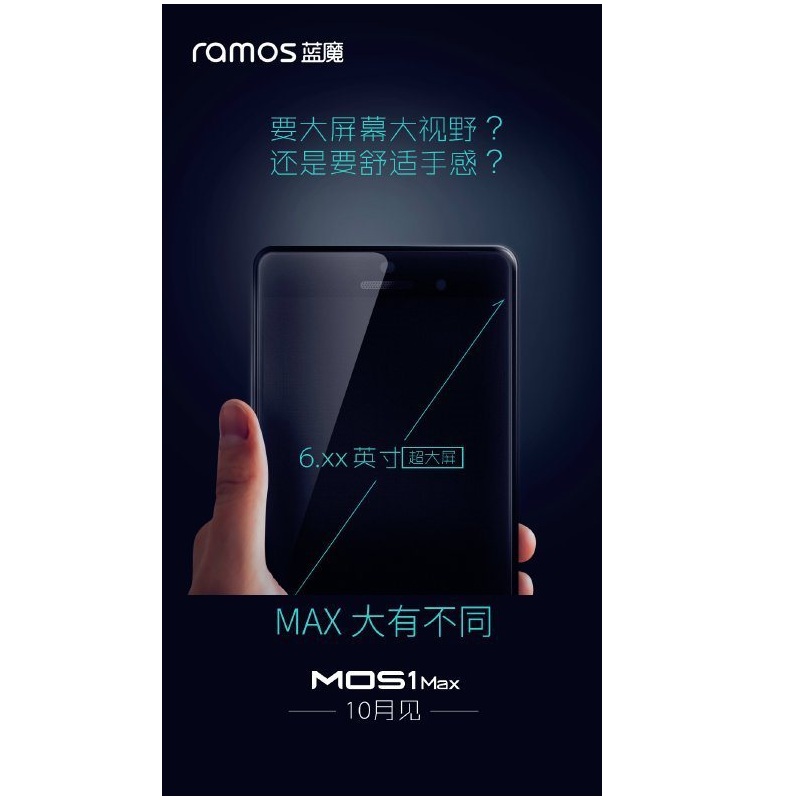 We always talked about battery life on smartphone a big issue but makers like Ramos, Innos, Gionee have smartphones which has bigger battery.
Ramos will release Mos 1 Max phone in October and it's expected to come up with more than 6 inch display screen size. It's believed to be a 6.45 inch and it will be a tablet sized smartphone. That's the thing only we know about Ramos Mos 1 Max tablet, do subscribe to our blog for newest updates in smartphone industry.
With that huge battery and screen size we are expecting to see great internals on the device.
Will you buy it?