In dealing up with hundreds and thousands of files on your computer/laptop you might accidentally delete important data. Sometimes, we aren't aware when we have accidentally deleted files from the computer. The case becomes worse if they are deleted from the Recycle bin because it's hard to recover them manually. One or the other day you will face data loss situations. It's hard to avoid it. So, the lost data can be recovered? Yes, it can be, but you will have to use a software. Here in this guide, we will be using Wondershare Data recovery tool to recover data from hard drive.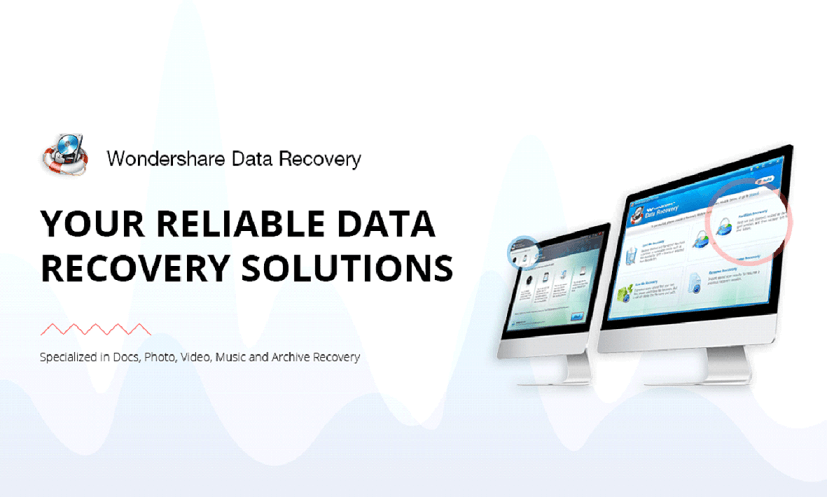 Hard Drive Data Recovery
Recovering lost photos, pictures, videos and files from hard drive which is formatted or corrupted isn't that easy. For most cases, you might think of taking your laptop/computer to nearest computer repair shop. Sadly he uses a software to recover lost or corrupted data.
Data Recovery Software
A dozen of data recovery Softwares are available in the market which claims to be free. But the sad part is that set a limit cap on how much amount of files that you can actually recover. Recently we thought of giving a try to hard drive data recovery software by Wondershare and we are quite surprised to see amazing results. What more, it's the lightest and simple software which does the job with utmost accuracy. You can use it for the following purposes -
Recover lost files like photos, pictures, images, documents which are important to you.
Recover deleted, lost, damaged, resized partitions.
Deep recovery of files using RAW recovery.
This tool also supports external removable devices like pen drive, memory cards.
Recover Lost data from Hard Drive
Follow the instructions below in order to recover hard drive photos, pictures & videos -
If you have Wondershare Data recovery software installed on your Windows, then open it.
Skip the Wizard mode and select Standard Mode.
From the software dashboard, select 'Lost File Recovery' among various other options which includes Partition Recovery, Raw File recovery, and resume recovery. My task here is to recover an important file which I deleted from Recycle Bin too because I pressed Shift + Delete.

You now have to supply drive location where the file exists before deleting. Make sure that you have selected the right partition. For me, the file was present on F Drive. Select that and click on Start.
The Wondershare data recovery tool now scans your website for deleted files. For it just took seconds to search out whole 300 GB drive and results returned something like this -
If you want to recover a file, then filter out the desired results depending upon the path or file type.
Now click on Recover and it will prompt you to specify where you want to the recovered files. [Don't share the recovered data to the volume where you lost them because it will over-write]. Now click on Recover.
The process will start and the time taken will be dependent on the total file size that is to be recovered. It's recommended not to stop or interrupt the process in between.
Hurray! Your lost files are back.
Some Additional Tips
As always, prevention is better than cure. Some the following tips you can follow if data is very important to you -
With this wonderful tool from Wondershare, it's required that you take backup of data either monthly or bi-monthly.
Its recommended to dedicated a drive for all those backups. If anything lost during hard-drive crash or sudden partition format, they can be easily recovered and restored.
If you feel that some data is missing from a particular drive or partition, then please stop saving new files on it. Don't even add new files. You can do them once when you have recovered your lost files.
Conclusion
In our testing, we found that Wondershare data recovery tool is probably the best and light-weight tool out there. If you believe that this tool is only available for Windows, then let me tell you that there is also Mac version of it available. So, calling all Mac users to use it when recovering lost data from Mac is your requirement.