Republic Wireless Motorola Moto G, Moto X & Moto E gets Android 4.4.4 Kitkat skipping the 4.4.3 schedule.
While Motorola Moto X and Moto G are soaring up with latest firmware, currently many carriers have performed the 5.0 Lollipop rollout, some even got the Android 5.0.1 update, sad story for same phone owners at Republic Wireless.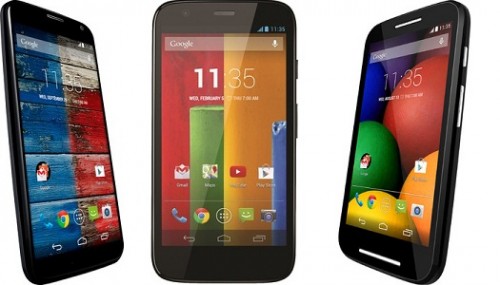 The Republic Wireless Moto G and Moto X 2014 original models are now seeding the Android 4.4.4 Kitkat update. Earlier to that Soak test for Moto X 1st generation turned out to be issue firmware and so they have to resubmit for certification.
Republic Wireless on a press release said that the initial rollout will happen to only Moto G and Moto E later followed with Moto X over the next week. Interestingly Republic Wireless will send out update notification on the Motorola phone owners and simply tapping on the notification will lead you through the update process. All of these three devices move from Android 4.4.2 to 4.4.4 skipping the 4.4.3 update.
For Moto E Android 4.4.4 Kitkat happens to be the security patch. For Moto X and Moto G it brings out several new features which includes redesigned contacs menu, dialer.
Via: Republic Wireless