As April has arrived, Samsung Galaxy S4 is close to its international launch. We have reports that Galaxy S4 will be launched on April 19 via Rogers Wireless in Canada. This would be alongside with HTC One availability on the same day. Interestingly Roger's will also launch Sony XPeria Z the Sony's flagship smartphone on April 7-9 for a contract price of $ 99. So April looks like the month of revamp in flagship smartphone at Rogers. Rogers users are you geared up to change your smartphone to a better one with technology needs.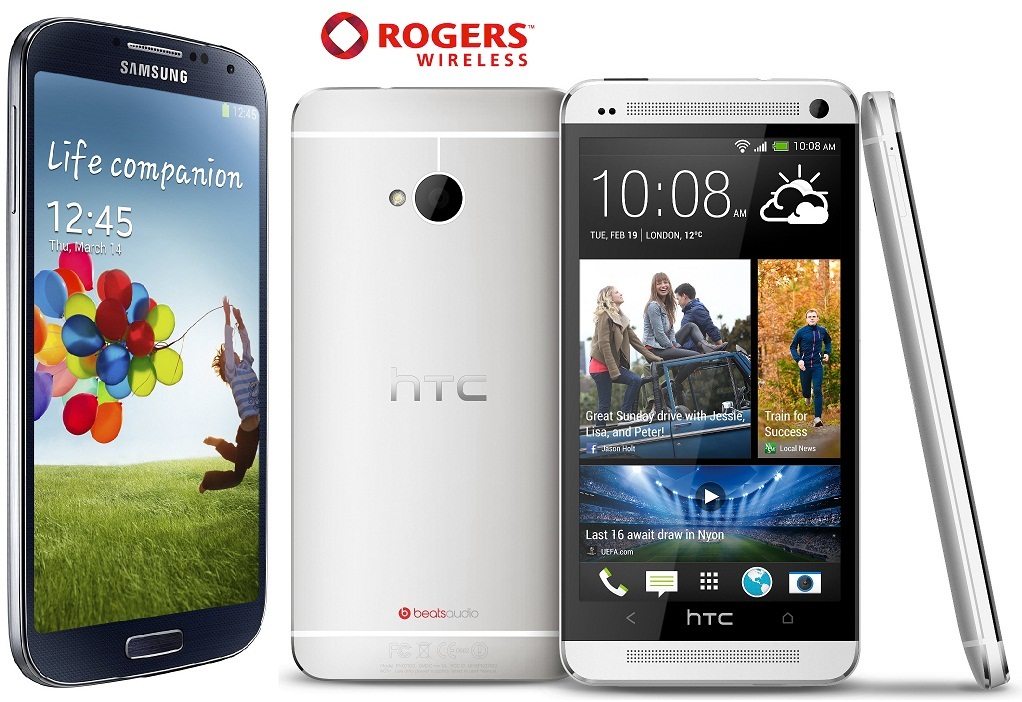 The Samsung Galaxy S4 will be priced at $ 169 and the HTC One will be priced at $ 149. If this slated to be true as reported by Technobuffalo, then this would be the very early debut of Galaxy S4. The most earliest availability confirmed of Galaxy S4 release date to public is currently is of United Kingdom. Coming to Galaxy S4 availability in United States, the pre-order via AT&T & US Cellular will start from April 16 with no exact details on when the device would be shipped(both needs 2 years agreement from users).
The Canadian wireless Rogers will have two devices available from April 19 and these two are the flagship smartphone of HTC Corporation and Samsung. As far as the HTC One availability is confirmed, it's already been delayed by a long time since its announcement.