In this guide check out how to root Oppo N1 Android phone with one click using an Android apk file.
The classy 5.9-inch Oppo N1 Android smartphone is not just big and savvy it has excellent features like a unique rotating camera mechanism, O-click Bluetooth remote-control and O-touch back touch-panel apart from an open-ended aftermarket development policy.
While the regular Oppo N1 devices use Android 4.2 Color OS, a limited-edition version of the phone uses an Android OS that's centered on CyanogenMod. This CyanogenMod edition has the usual CM features plus Android stock's visual style, ColorOS features like screen-off gestures, double tap and on top of all these goodies, some nice extra CyanogenMod accessories on packaging, cases etc.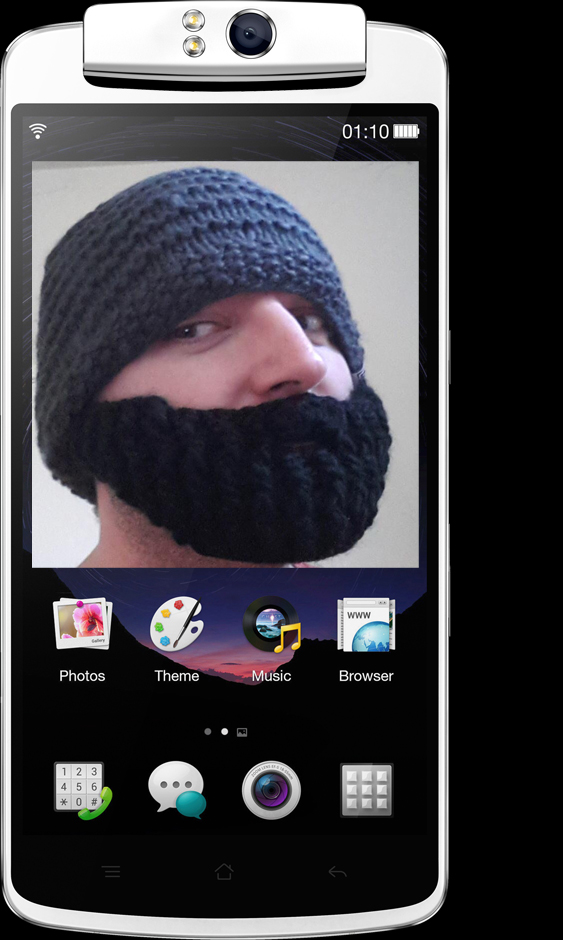 Root Oppo N1
If you manage to grab this beauty that's still not available in many locations yet and want it rooted you can do so by connecting your device to a Windows computer and making several important pre-install moves before you dive into the actual installation procedure.
Rooting Oppo N1 is possible through a simple and easy-to-perform exploit-based root procedure that works by simply installing and running the APK. The method uses the findings of research by Saurik and Giantpune. You also have to install SuperSu from Google Play and uninstall APK using the ADB.
Steps to Root Oppo N1 Using APK Root Exploit
Install the Oppown Build-3 apk application on the device using the link: forum.xda-developers.com/attachment.php?attachmentid=2410662&d
Run the app and wait for a minute or more.
On device, go to Google Play Store, search for SuperSu. Install this on phone.
Here, run the command: adb uninstall com.qualcomm.privinit. This gets you Root access on Oppo N1.