Adrienne gets her Rose Gold iPhone 6S phone much early than expected from AT&T.
Yesterday Apple started sharing shipping out details of the customers who have pre-ordered iPhone 6S and iPhone 6S Plus on September 12 and through the shipping it was confirmed that the newest iPhone models will be shipping right on time, not early nor late. Surprising us today is the San Diego based Adrienne who was one lucky customer receiving iPhone 6S Rose Gold variant much early than expected.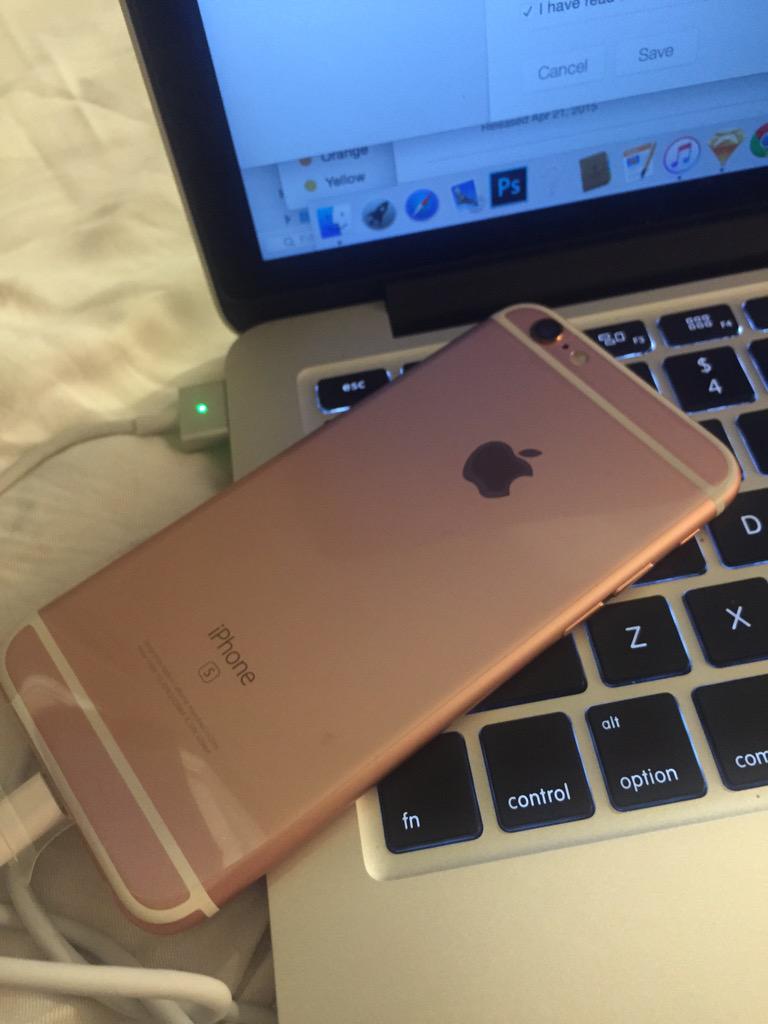 Adrienne was too quick to response and put various photos of iPhone 6S, share them on her Twitter handle at @MoonshineDesign. Definitely she is a popular figure now. She unboxed it, went through Geekbench results of the device and our newest iPhone 6S scored 2413 in single-core Geekbench test.
There was not just one, two or three photos, she shared all the possible photos that she can. Here is the photo gallery of the device -
Until now nobody has shared details of receiving their iPhone 6S or 6S Plus ahead of schedule.
Definitely Adrienne you made the most out of it. Soon you will have many followers on Twitter.