Rovio Angry Birds Go video gameplay is released officially. Check Angry Birds Go launch date for Android, iOS, Windows Phone.
Rovio Entertainment master mind behind, one of the first and the most popular Angry Birds game for Android phones is all set to release Angry Birds latest edition of Angry Birds Go. The developer at Rovio released an official gameplay trailer of it on Tuesday and the game will be available for free download from December 11, 2013 for all the popular platforms like Android, iOS, Windows Phone & BlackBerry platforms.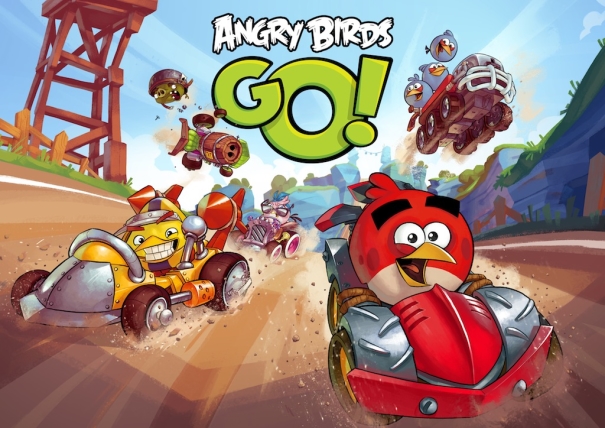 So instead of killing your favorite characters of Terence, Hal, King Pig you will have to compete with Bubbles, Chuck, Red, Bomb, Stella & Blues in downhill racing. On Angry Birds Go you can upgrade your ride with seedway explorer, super roaster, spoon mobile, tape deck, Krazy Kayak and lot more. The game will also be packed with awesome special powers to add enthusiasm in the racing.
Racing games are popular when it comes to mobile phones and among youngsters 80% of people prefer it over other games like war, adventure or others.
Here is the video game playback of Angry Birds Go –