Samsung Galaxy Ace 2 Android Marshmallow CM13 Codina Custom ROM Updating Guide.

Good new for the Samsung Galaxy Ace 2 users as they about to taste the flavor of Android Marshmallow on their device. You can now update your Ace 2 to latest Android Marshmallow, all thanks to Android developers at CyanogenMod.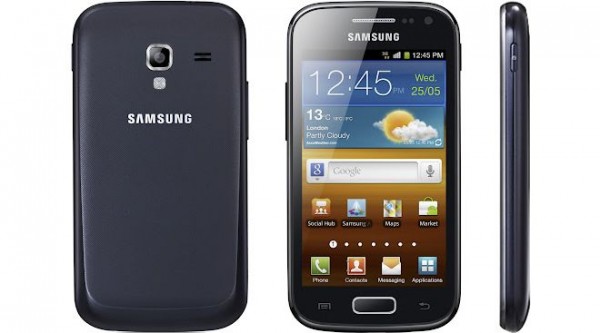 Cyanogen has recently released Cm13 custom ROM to update the Samsung Galaxy Ace 2 to latest Android Marshmallow. It is sure that the device will never get the official update so the only way to have marshmallow on the device is through custom ROM's.
Users can download the ROM file from the link in the description or they can get from the Cyanogen website. We will now guide you through the procedure for downloading and installing this CM13 custom ROM.
Preparing your Phone
This instructions are strictly for Samsung Galaxy Ace 2, so do not try it on any other device or you may brick your device.
Device should be fully charged.
Install Samsung Galaxy Ace 2 USB drivers on your computer.
Back up all the required data to some safe storage.
Make a Nandroid back up of the current ROM so that you can restore it when required.
Make sure the device bootloader is unlocked.
Root your device and install custom recovery on it if not done already.
Enable USB debugging mode of your device. Go to Settings > Developer options > USB debugging mode.
Download and Install Android based CM13 Custom ROM
Download Android  Marshmallow based CM13 custom ROM from here.
Download the Google App's for Android Marshmallow from here.
Connect the device to computer and transfer both the files i.e ROM file and Google App's file to your device root storage.
Disconnect the device and turn it off completely.
Reboot the device into Recovery mode, press and hold Volume Down + Home + Power key for few seconds.
When in recovery mode tap on Wipe tab and select the options you like to wipe, given under it.
Now, confirm the wipe action by swiping the button at the bottom of the screen.
Now, return to main menu and tap on Install tab.
Locate the ROM file stored on you device and select it.
Swipe the button at the bottom to flash the ROM file on your device.
In the same way flash the Google App's on your device.
Return to main menu and tap on Reboot.
System will now reboot in normal mode.
That's all you can now check the device Android version in Settings > About device > Android version.