Samsung Galaxy Ace 2 Jelly Bean update was a surprise yesterday and back fence talks suggest that Galaxy Ace altogether be a different series just like Galaxy Note & Galaxy S. The third generation of Galaxy Ace smartphone is already in works and rumors suggests July 2013 launch of Galaxy Ace 3.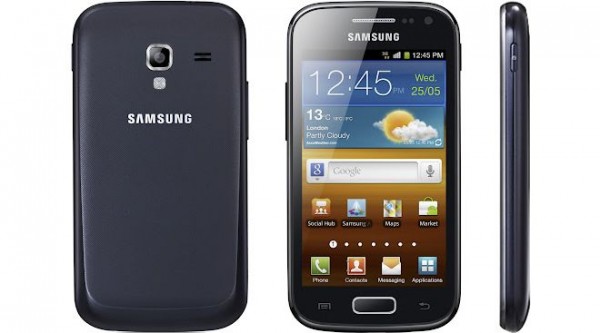 Samsung Galaxy Ace 3
Samsung will power Galaxy Ace 3 with bigger and better 4 inches display bearing model number as GT-S7272 and the launch could happen any day between May 27 or June 9 which is just one year after the Galaxy Ace 2 debut in May 2012. Apparently the biggest change is jump over to 4 inches display from 3.8 inches display. The front camera resolution is unknown at this point of time while rear side will likely to be with 5 mega pixel range.
Another change expected is in the processor department with higher clocking speed although it will be dual core processor. Galaxy Ace 2 with dualcore NovaThor U8500 processor clocked at 800 MHz. Reports suggests that it will be with unknown processor clocked at 1.2 GHz. Unfortunately other parameters like 1500 mAh battery and 4 GB internal memory will remain same as that of earlier Galaxy Ace models. Expecting 768 MB RAM to be upgraded to 1 GB RAM with the latest version and for sure Android 4.1 Jelly Bean will certainly be on-board.
It would be interesting how Galaxy Ace 3 will look alike. Whether this will be continue the Galaxy Ace design or will it be like Galaxy S3, S4 design. Expecting its availability in four colors of Metallic Blue, Pure White, Metallic Black and Wine Red.
Stay update to Technos Amigos.com for further information about Galaxy Ace 3 smartphone.