Cricket Wireless is a renowned prepaid carrier in United States and from time to time they have released entry level and mid-range smartphones. This time they have partnered with Samsung to release Galaxy Amp Prime and Galaxy Amp 2 smartphones which were not only unreleased until now but also brings the Android 6.0 Marshmallow to low to mid-range devices.
The Samsung Galaxy Amp Prime comes with 5 inch Super AMOLED display providing sharp image reproduction and there can't be any better display than the proprietary AMOLED panel. The phone houses 5 mega pixel camera on the front dedicated for selfies and you can take selfies and groupies using simple hand gesture.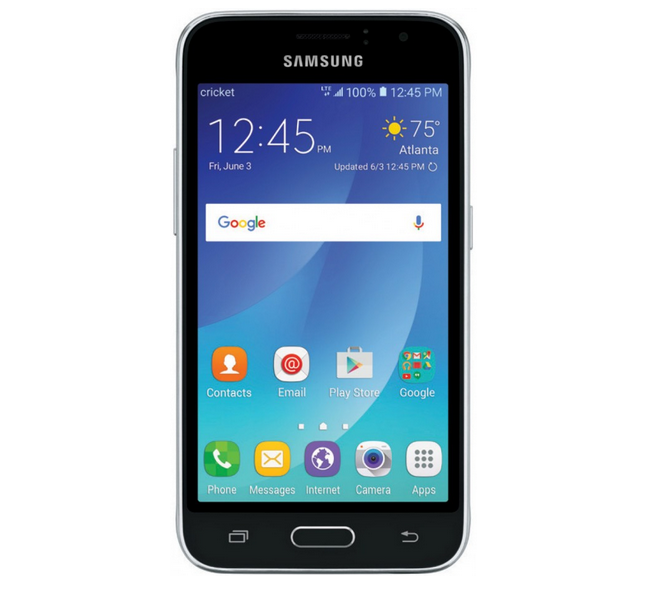 The Galaxy Amp Prime features Easy Mode and Ultra Power Saving Mode to help users with easier interface, while the other is meant to extend the battery life on the device to great extend by disabling high power consuming features when you are running low on battery. Using Ultra Power saving Mode on Samsung Galaxy phones, you can extend standby time up to 24 hours even though you have just 10 % battery left on your device. Other specifications of the device still remained unofficial.
The Samsung Galaxy Amp 2 is a downgraded version of Galaxy Amp Prime running on Android 6.0.1 Marshmallow. It features 4.5 inch Super AMOLED display with 4G LTE connectivity. The display resolution was found to be 800 x 480 pixels and it also includes 5 mega pixel front facing camera as well.
The Galaxy Amp Prime will be retailing at $149.99 while the Amp 2 will be costing $99.99. The Galaxy Amp 2 will be available from April 15, 2016, both at 3800 Cricket stores. You can even purchase it directly on the company's website and soon it will be available on Amazon as well.