Samsung Galaxy Gear 2 Neo & Gear 2 Officially Announced - Samsung Tizen Smartwatch.
Samsung Galaxy Gear 2 announcement was quick as it got unwrapped just before Mobile World Congress (MWC 2014) kicks off. Joining with Galaxy Gear 2 is the Gear 2 Neo and as a surprise to not only us, every people around, Samsung has opted for Tizen OS over Android on both of these latest smartwatches.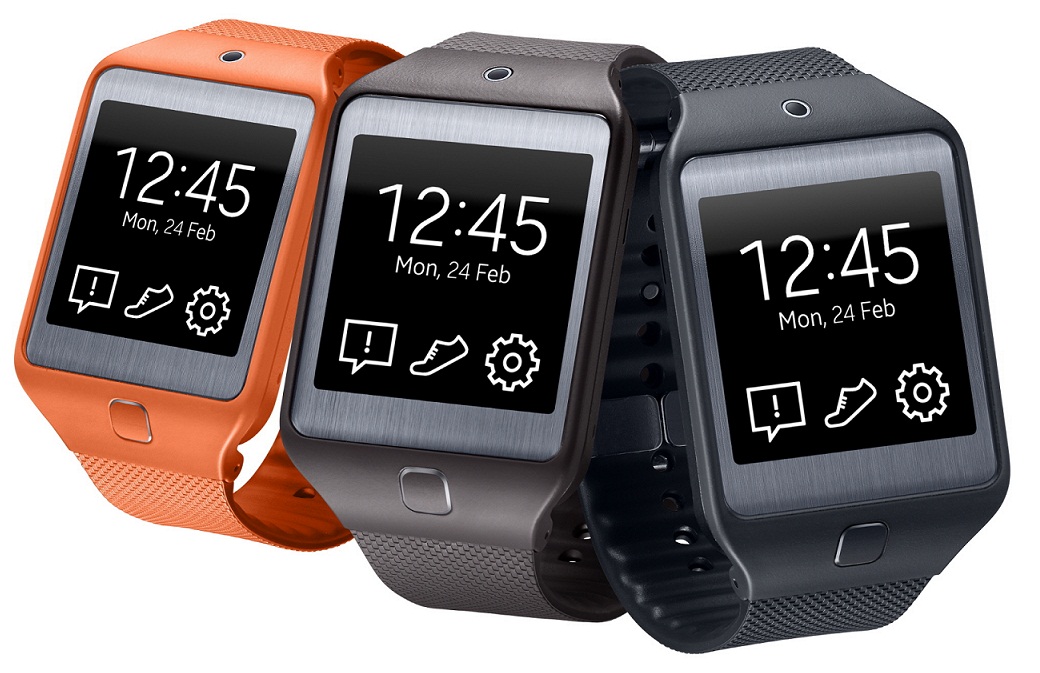 This happens to be the first Tizen smartwatch and we will have more action relating to Tizen OS tomorrow, maybe Tizen powered smartphones and tablets. Both these smartwatch will be available changeable strap of Charcoal Black, Mocha Grey and Wild Orange for Gear 2 Neo and Charcoal Black, Gold Brown and Wild Orange for Galaxy Gear.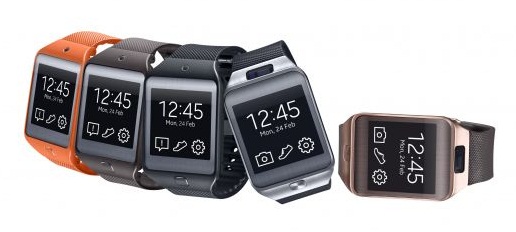 Samsung Galaxy Gear 2 key specs are –
1.63" Super AMOLED display
1 Ghz Dual Core processor
Tizen OS
2 mega pixel camera
IP67 Certified
Bluetooth v4.0
512 MB RAM
4 GB Internal Storage
300 mAh battery
Samsung Galaxy Gear 2 Neoi key specs are –
1.63" Super AMOLED display
1 Ghz Dual Core processor
Tizen OS
No Camera
IP67 Certified
Bluetooth v4.0
512 MB RAM
4 GB Internal Storage
300 mAh battery
Here is the official press release -
Samsung Offers Unmatched Freedom and Style with the Next Generation of Gear devices

February 23, 2014

The stylish Gear 2 and Gear 2 Neo offer consumers increased connectivity, customization, and control

Barcelona, Spain – February 23, 2014 – Samsung Electronics Co., Ltd. today introduced the Samsung Gear 2 and Gear 2 Neo designed to take the freedom, convenience and style of wearable technology to the next level. The Samsung Gear 2 and Gear 2 Neo offer consumers enhanced connectivity and a completely integrated approach for the most personal wearable experience.

"Samsung continues to lead innovation in the wearable market by creating devices that are completely integrated into the lives of consumers through extended connectivity features, stylish customization options and a robust application ecosystem," Said JK Shin, CEO and President of IT & Mobile Division, Samsung Electronics. "With the Samsung Gear 2 and Gear 2 Neo, we have enhanced everything consumers love about the Gear to offer unparalleled smart freedom in their everyday life."

The next generation of mobile freedom

Samsung achieved a significant improvement as a leading smart wearable provider with Samsung Gear 2 and Gear 2 Neo. Both devices offer a lightweight design with premium finishes that reflect modern trends.

A Camera is equipped to a main body instead to strap, making the Samsung Gear 2 a sleek and sharp smart companion. Consumers are now available to express their mood or coordinate with their outfit with modern and sophisticated strap color options including Charcoal Black, Gold Brown and Wild Orange for Gear2 and Charcoal Black, Mocha Grey and Wild Orange for Gear2 Neo. The home screen background, clock face and font are also customizable to reflect their personal taste.

The Gear 2 and Gear 2 Neo are essential companion devices, allow users to accept or ignore incoming calls and messages, and providing instant notification options based on a user's activity and habits.

Both devices act as an extension of a consumer's daily life, offering users more control of their lives with standalone features, such as controlling electronic products such as TV, settop box through WatchON Remote application in their own home with an embedded IrLED sensor. The addition of a standalone music player with Bluetooth headset means people can leave their smartphone at home and still enjoy their music on the go.

Both devices also offer personal fitness coaching in real time, allowing users to develop a customizable fitness routine and monitor their heart rate in order to improve their overall well-being.

Finally, the Samsung Gear 2 and Gear 2 Neo let users connect to a wide variety of Samsung devices and access an enriched application ecosystem as the first wearable powered by Tizen based wearable platform. Samsung Gear 2 and Gear 2 Neo are compatible with more than dozens of

Samsung Galaxy

smartphones at launch.

Samsung Gear 2 Product Specifications:

Display

1.63" Super AMOLED (320 x 320)

AP

1.0 GHz Dual Core Processor

OS

Tizen based wearable platform

Camera

Gear 2 : 2.0 Megapixel Auto Focus (1920×1080, 1080×1080, 1280×960)

Gear 2 Neo : N/A

Video

Codec: H.264, H.263Format: 3GP, MP4HD(720p, @30fps) Playback & Recording

Audio

Codec: MP3/AAC/AMR/VorbisFormat: MP3, M4A, AAC, OGG

Camera

Features

Auto Focus Camera, Sound & Shot, Location Tags, Signature

Additional

Features

Fitness Features:1.Heart Rate sensor2.Pedometer3.ExerciseStandalone Modes: Running, WalkingCompanion Modes: Cycling, Hiking 4.Sleep & Stress (Downloadable)

Music Player with Bluetooth® Headset and Speaker

WatchON Remote: Remote Controller via IrLED Sensor

Basic Features:
- Bluetooth Call, Camera, Notification(SMS, E-mail, Apps)
Media Controller, Schedule, Smart Relay, S Voice, Stopwatch, Timer, Weather

More Features(Downloadable):
- Calculator, ChatON, Flashlight, Quick Settings, Voice Memo

Changeable Strap
Color Options:
- Gear 2 : Charcoal Black, Gold Brown and Wild Orange
- Gear 2 Neo : Charcoal Black, Mocha Grey and Wild Orange

IP67 Certified Dust and Water Resistant, Noise Cancellation

Samsung Services
Samsung Apps

Connectivity

Bluetooth® v4.0 LE, IrLED

Sensor

Accelerometer, Gyroscope, Heart Rate

Memory

RAM: 512MB

Storage: 4GB Internal Memory

Dimension

Gear 2 : 36.9 x 58.4x 10.0 mm, 68g
Gear 2 Neo : 37.9 x 58.8 x 10.0mm, 55g

Battery

Standard Battery, Li-ion 300mAh

Typical Usage 2~3 days, Low Usage up to 6 days