After going through Samsung Galaxy J1 Unboxing along with separate video as well, Gaming Review here is the photo gallery of the device.
Here is how the beautiful device looks when taken out in sunny day.
Back side of the device when flip is opened illustrating slot for micro SD card, SIM Card slots and battery inserted in it.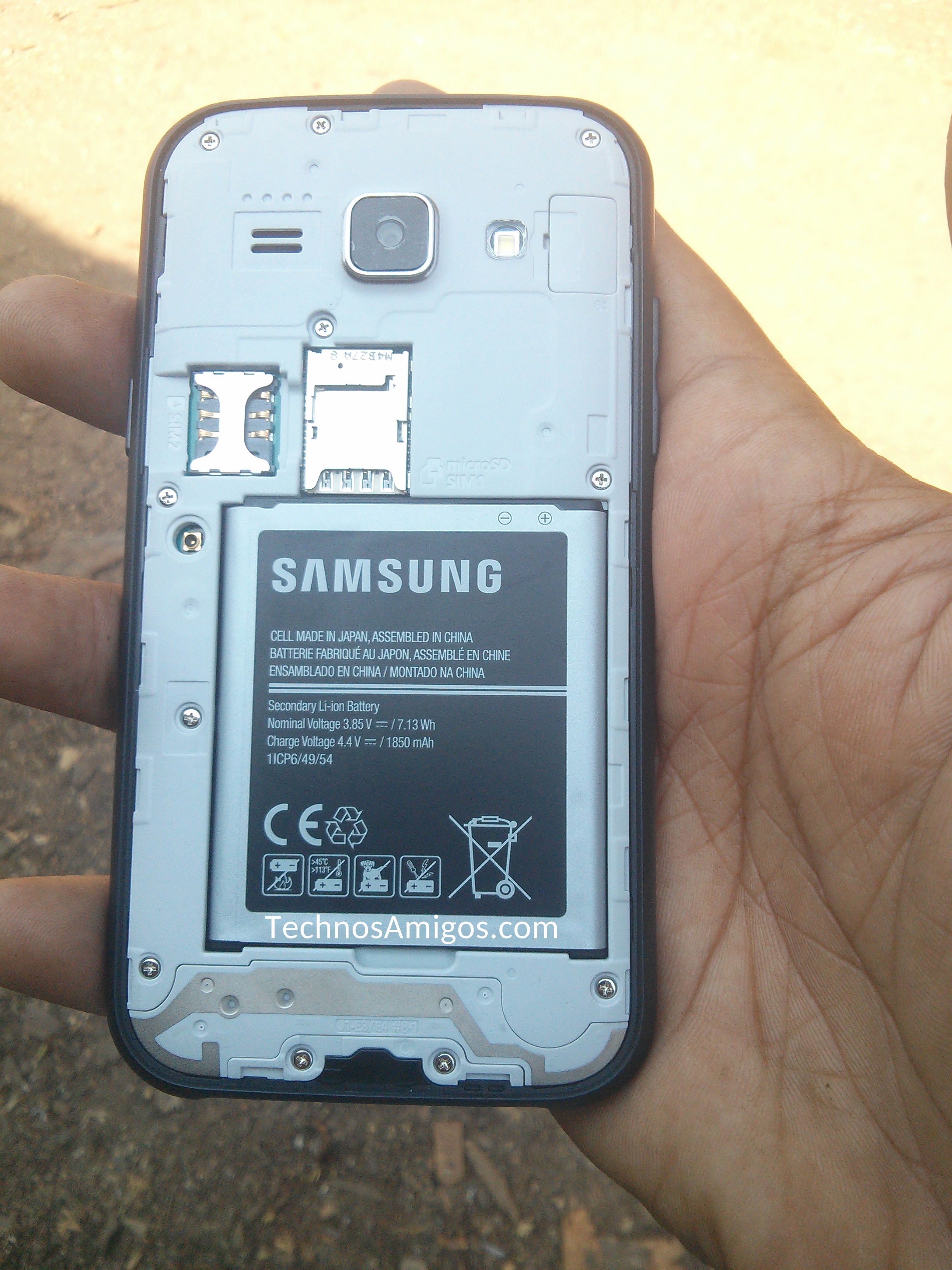 The Volume Rocker keys are located on the left side edge.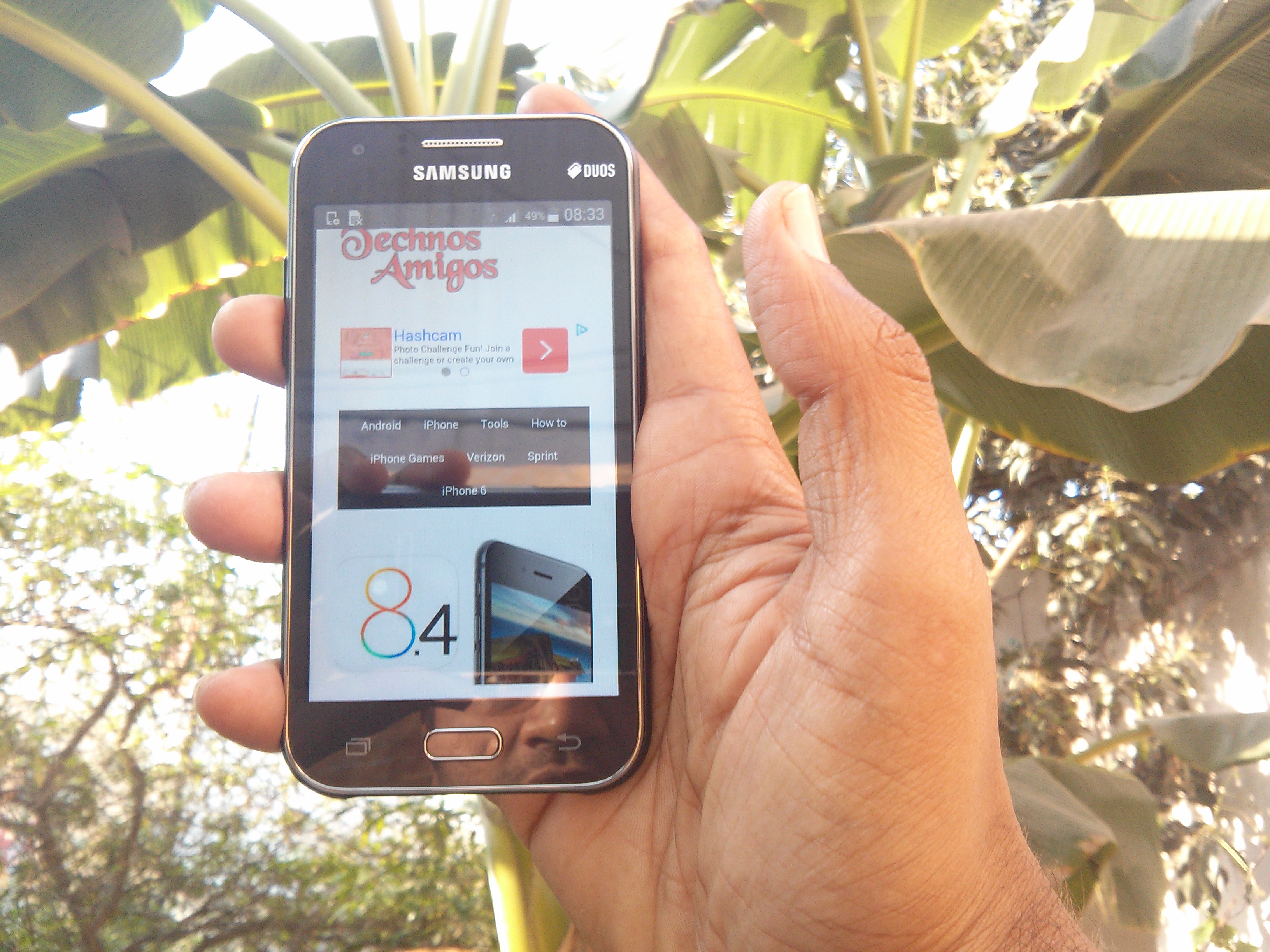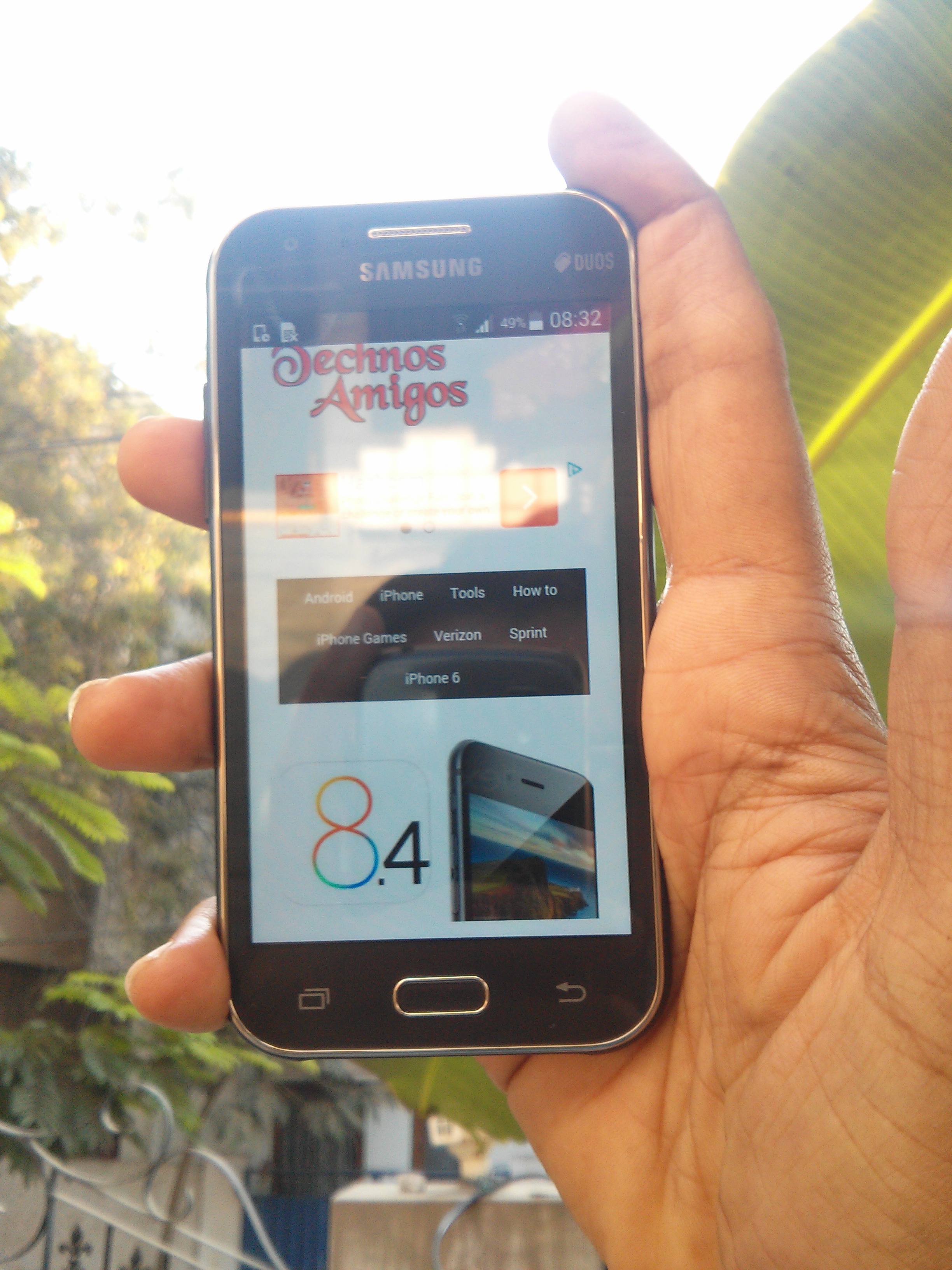 The power button is located on the right side so that there is easy access using Thumb.
On the top 3.5 mm headphone with trendy Samsung look[Old design has problem with headphone jack sometimes getting lose].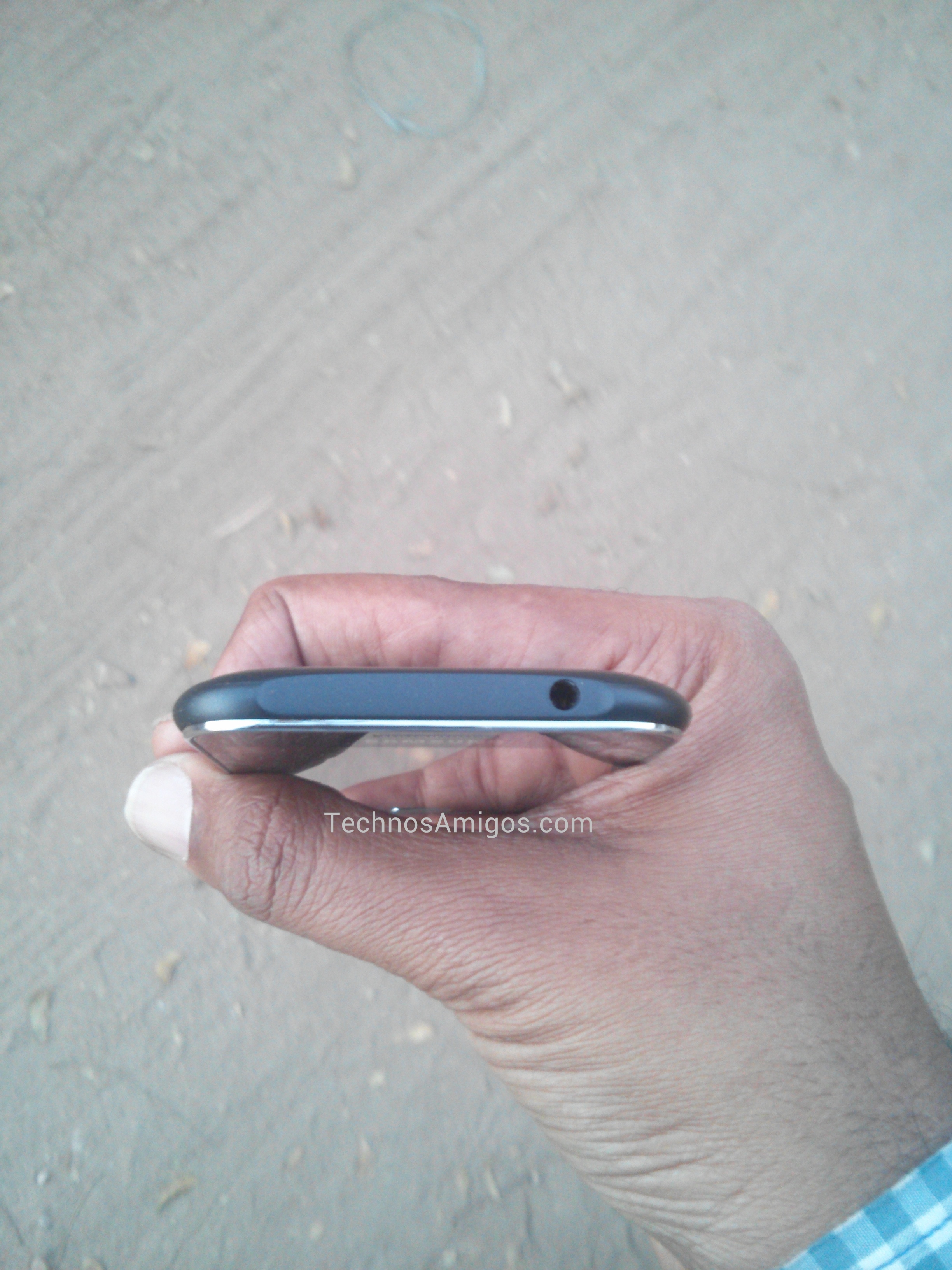 Easy access to all hardware button, full touchscreen too.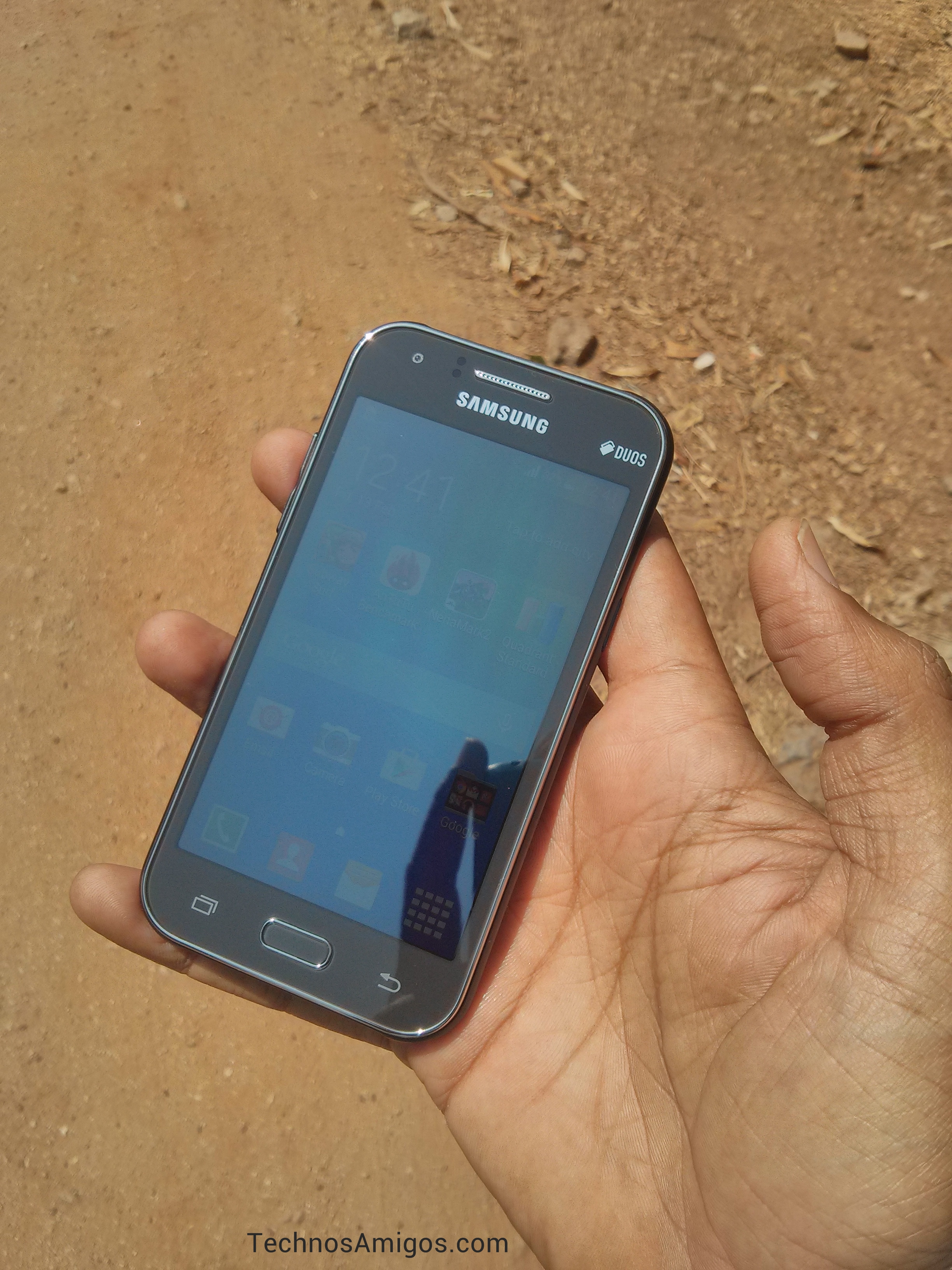 There is 5 mega pixel rear camera on the device with auto focus and lot many options.
Beside camera there is speaker out and LED flash. It's completely different back than the usual matt finish found on earlier devices. Definitely provides a good grip.