Samsung introduces budget friendly 4G LTE capable Galaxy J5 and Galaxy J7 phones in India. Here is the Samsung Galaxy J5 SM-J500F coming out with beautiful 5 inch display and 13 mega pixel rear camera with good battery life. Now then you have purchased this handsets, why not get complete protection for it by purchasing Galaxy J5 cases, covers, screen protections and other accessories available online.
Best Galaxy J5 Case
If you are looking for something better and wonderful Galaxy J5 case then go with Cubix case which provides complete protection to your handset with shock proof, thrash proof protection. No matter you drop it from your desk or from your hands while walking, the device will not get any breaks or cracks.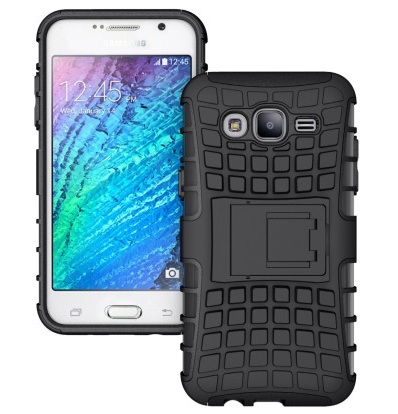 To ensure from phone's display safety, this screen guard from Cubix has got curved folding on the top so that nothing happens to your handset when its flipped upside down.
Samsung Galaxy J5 Flip Cover
The following are the best Galaxy J5 Flip covers which you can purchase -
Samsung Galaxy J5 Screen Guard
You can order one screen guard for Galaxy J5 from GooDIT costing Rs 129 via Flipkart.