A number of Samsung Galaxy phones are getting the Lollipop update based on Android 5.0 version with material design but the question we are focused here in this article is about the "Samsung Galaxy K Zoom Lollipop Update".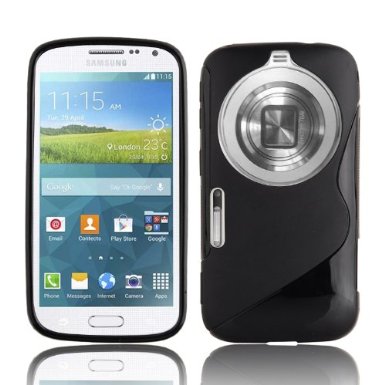 All the people who owns this smartphone have number of questions like –
Will K Zoom ever get Lollipop update?
If yes, when?
Samsung hasn't given any confirmation about Galaxy K Zoom to be part of their Lollipop update. Samsung didn't reveal devices like Galaxy S5 Active, Galaxy S4, Galaxy Alpha will get Lollipop update but they actually rollout material design for those phones and phones are Galaxy S5 Mini, even for Note 2 as well. So, in this article I want to make an open discussion with all the people who owns Galaxy K Zoom.
Samsung Galaxy K Zoom Lollipop Update
Galaxy K Zoom also know as Galaxy S5 Zoom was released in June 2014 a month before Galaxy S5 Mini announcement and a month after official Galaxy S5 launch. When 2012 and 2013 device are getting updated to Android Lollipop then why not the Galaxy K Zoom?
Samsung Galaxy K zoom is available in –
3G SM-C111 with 3G
LTE SM-C115 with 3G & LTE models
The Galaxy K Zoom accordingly to TheAndroidSoul was believe to get in March-April 2015 and we are June, no signs of soak test or official update what so ever.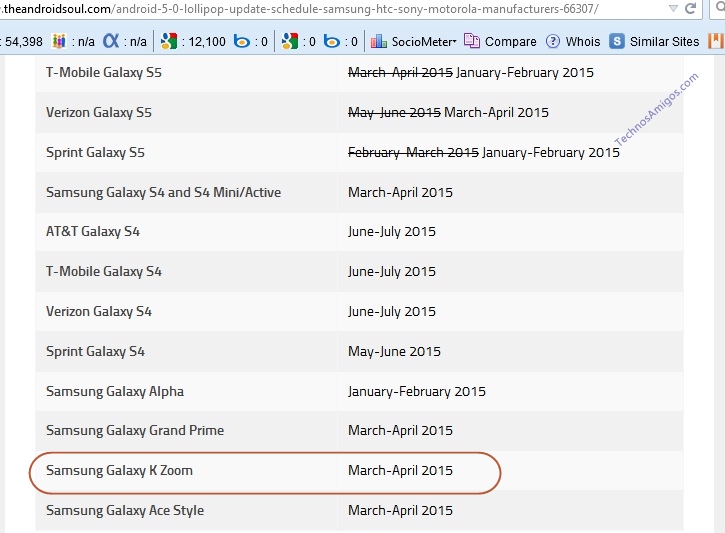 And if you have done some Google stuff and landed on Lollipop-Lollipop.org then those guys are simply wanted to make money with no direct link to download firmware. All they want is to make money with fill surveys and then download files.
If you ask me, I don't think Samsung has any sort of a plan to come up with Lollipop update to Galaxy K Zoom.
Finally, a request to Samsung – You should definitely consider upgrading Galaxy K Zoom to Lollipop with an OTA.