Samsung is not done with large screen phones as Galaxy Note II has touched the 5.5 inches display. Some sources reveal that Samsung is preparing tow new large screen devices. Sam Mobile the #1 trusted site for any information relating to Samsung devices.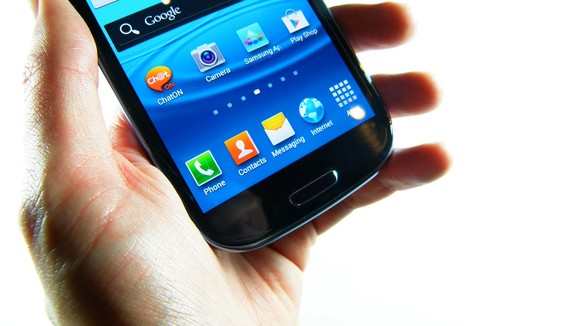 Today it's rumoured that Galaxy Fonblet line of phablet phones are distinctive between phones and tablets. Some of the large size phablets already sold in the market are ZTE Grand Memo, ZTE N5, Byond Phablet PIII. So earlier rumored Galaxy Fonblet will now be called as Galaxy Mega, releasing in two different models – one equipped with 5.8 inch display and other with 6.3 inch display. While Galaxy Mega 5.8 is said to debut in May, Galaxy Mega 6.3 will be delayed by mid-June launch.
Interestingly, Samsung has registered Galaxy Mega in trademark filing back in October 2012 which is way before Fonblet registration in December. On the same day of Mega registration, Samsung also filed Mega View and Galaxy Wide in the filing. So Samsung Galaxy Mega View would be name of the larger 6.3 inches model. Any let me tell you that these just are rumours. Guys out there don't consider it's anything official until Samsung announces it.
The existence of 6.3 inch device is very much particular because Samsung Galaxy S4 included GamePad accessory. The GamePad accessory is compatible with any Samsung Galaxy phones and media player up to size of 6.3. Maybe it's a coincidence but GamePad gives the indication that Samsung is working on future over-sized device. And its still not yet clear whether Galaxy Mega/Fonblet will be phone or media player.