Samsung Galaxy Note Edge in India gets the Android 5.0.1 Lollipop Update via OTA bringing the material design.
After the availability of Android 5.0 Lollipop update to Galaxy Note 3 which is surprise to everyone because not even Galaxy Note 4 or Galaxy S5 has got it and 2013 flagship takes the credits. Yes, the Samsung is now rolling the Lollipop update to Galaxy Note Edge phone. It's not 5.0 but its the Android 5.0.1 that is now available for users in India and this happens to be unlocked version.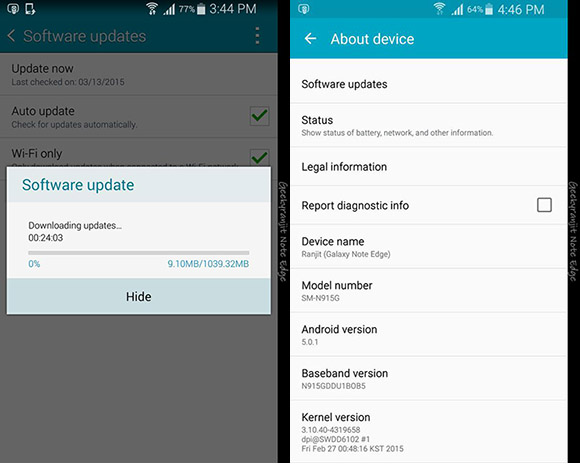 Last month this update was released to customers in Australia and the update costs pretty hefty size of around 1.04 GB. This update should get in your handset a new material design lookover.
It should include all those features found on Android 5.0.1 plus if you notice anything special with Galaxy Note specific apps then do let us know via comments, we would be happy to add it to this post.