We are just few hours away from the official Samsung Galaxy S4 launch and the first carrier to show up interest is Everything Everywhere (EE) a joint venture of T-mobile & Orange UK. We all known that Samsung Galaxy S4 is a high-end smartphone and when it comes to EE in United Kingdom, it will be providing you 4GEE speeds both for download and upload. 4GEE for EE means 4G LTE network usually.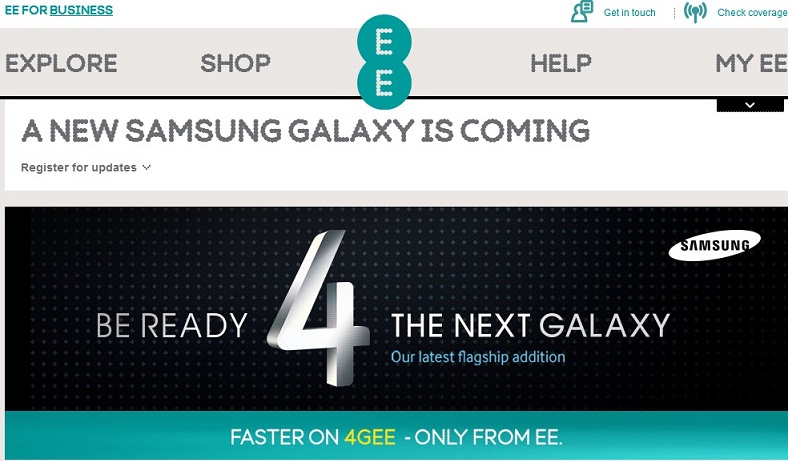 EE on their Twitter page has announced the upcoming of this device in UK and they have also setup a page where you can register for updates on Galaxy S4 launch date, pricing information, plans. In this form you just need to fill your name, email ID, Post Code, End of Current Contract, Current Mobile Network and your interest in EE/Orange/T-Mobile UK.
EE is the largest network in United Kingdom with 28 million consumers and they currently offer their services only in UK. EE is actually 50% equal partnership with Deutsche Telekom & France Telecom, both being by T-Mobile & Orange as said earlier.
Go on to EE page to register for updates